Israel football games unaffected as Sabbath row resolved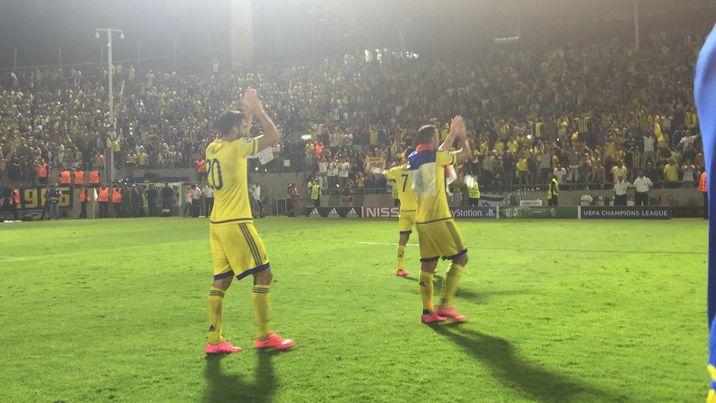 Maccabi Tel Aviv
Facebook
Israeli Football Association said it would cancel all games over court ruling banning games on Jewish holy day
Israeli football fans will be able to enjoy matches this weekend after an arrangement was announced Wednesday bypassing a court ruling that banned games on the Sabbath, Judaism's holy day.
"Football fans can breathe a sigh of relief," Sports Minister Miri Regev said, citing Attorney General Yehuda Weinstein's announcement that effectively permitted games on Saturdays.
Weinstein informed Regev that for now there was no need to change "the longstanding policy" to not enforce the ban on Saturday games.
In a letter to Regev sent by his office, Weinstein noted he would await the conclusions of a committee headed by the minister for a long-term solution.
Some club games have been played on Saturday afternoons, when much of Israel has already shut down due to the weekly holy day, which begins at sunset Friday and ends on Saturday night.
Following a petition by a number of observant players, a labor court ruled last month that matches on the Sabbath were illegal, prompting the Israeli Football Association to say it would cancel all matches from September 12.
A spokesman for the FA told AFP that following Weinstein's decision, all games would take place as usual.
Part of Israel's football games have been held on Saturdays since the state's inception and even prior to that, becoming part of the country's religious status quo.
Jewish establishments that wish to be open on Saturdays need special permits. Entertainment venues and restaurants can work, while businesses and public transportation are prohibited.
(AFP)