Gastro-diplomacy: prepare for the culinary takeover of Tel Aviv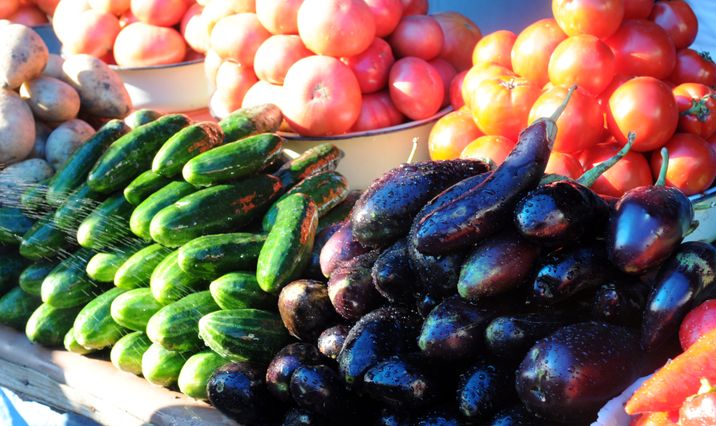 Mediterranean food
AFP
Round Tables initiative to pair international and Israeli chefs
In the tastiest of global initiatives, 26 chefs and restauranteurs from eight international restaurants are coming to Tel Aviv for the month of November and delighting the palates of about 10,000 diners in eight local eateries.
The initiative, called Round Tables, will see chefs coming from New York, Barcelona, London, Berlin, Rome, Athens and Amsterdam take over some of the top restaurants in Tel Aviv. Some of the chefs have won a Michelin star, and each chef will take over one of the best Tel Aviv restaurants for an entire week.
Founded by Yair Bakair, an Israeli entrepreneur and restauranteur, Tel Aviv will be the first city to host Round Tables. American Express is sponsoring the global program.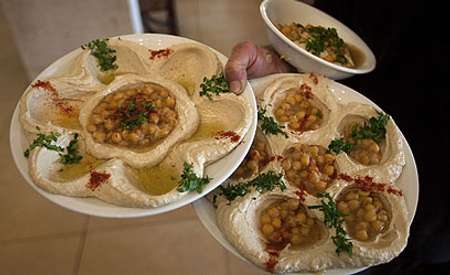 However, the Boycott, Divestment and Sanctions (BDS) movement against Israel asked the chefs to cancel their participation in the program. BDS supporters sent messages and letters through Facebook and Twitter.
Maya Kravat, whose public relations agency has been helping to organize the event, said that none of the chefs have replied.
Kravat said "We've worked incredibly hard to pull this off," expressing that the goal of Round Tables is gastro-diplomacy, she emphasized that the culinary project is a way to showcase national cuisine in order to change public image and perception.
The chefs that will participate already visited the Tel Aviv restaurants that will be hosting them, and prepared full menus based on the most popular dishes and Israeli flavors.
Diners enjoying the event will pay 269 NIS ($70) for a tasting menu and will receive a glass of Golan Heights Winery's Jordan T² 2009.
Most of the reservations for dinner are already sold out, but there are a few left on Round Tables' website.
Kravat said that the chefs have already purchased all of their ingredients and there will be a trial over the weekend because the event will officially start on Monday night.
The following chefs and restaurants will participate in the first week of Round Tables: The Fat Radish from New York, which has a farm to table kitchen concept will be at The Blue Rooster, headed by Shaul Ben Aderet. Stazione di Posta, a Michelin-starred Italian restaurant, will be at Meir Adoni's kosher Lumina restaurant, the only kosher restaurant in the project