In wake of Paris attacks, Bernard-Henri Lévy calls Islamism the 'third fascism'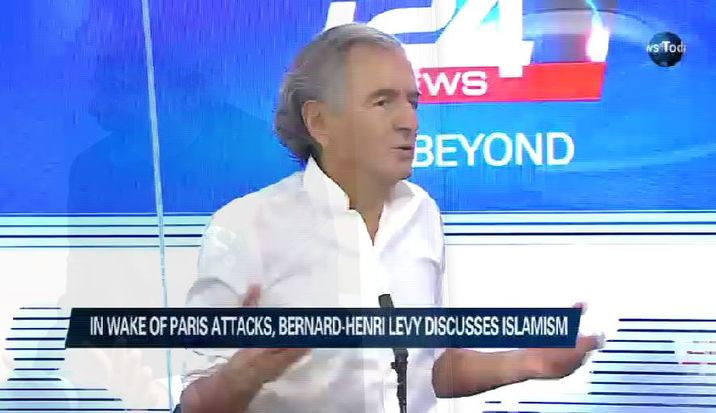 Bernard-Henri Levy speaks to i24news, November 30 2015
Levy sits down with i24news for an exclusive interview to promote his latest book 'The Genius of Judaism'
Bernard-Henri Lévy, French intellectual and author sat down in the i24news studios Monday night to discuss his new book, "The Genius of Judaism."
Lévy, the famous philosopher who has been named on a list of the world's 50 most influential Jews as well as "perhaps the most prominent intellectual in France today" will see his latest book published in France and the United States in February 2016.
He is in Israel to promote his latest book and will read excerpts of it this upcoming Wednesday December 2nd at the Tel Aviv Museum during which he will also pay tribute to the victims of the deadly terror attacks claimed by the Islamic State in the French capital of Paris where 130 people lost their lives.
Lévy told i24news that he decided to promote his book in Tel Aviv so shortly after the attacks because he was "revolted" by the way that the world treats similar attacks in Israel as if "it was basically normal."
While the entire world expressed their outrage following the "terrible attacks" which struck Paris, they have not done so for terror attacks in Israel, and that, he said, "revolted me. This is my way to express this revolt."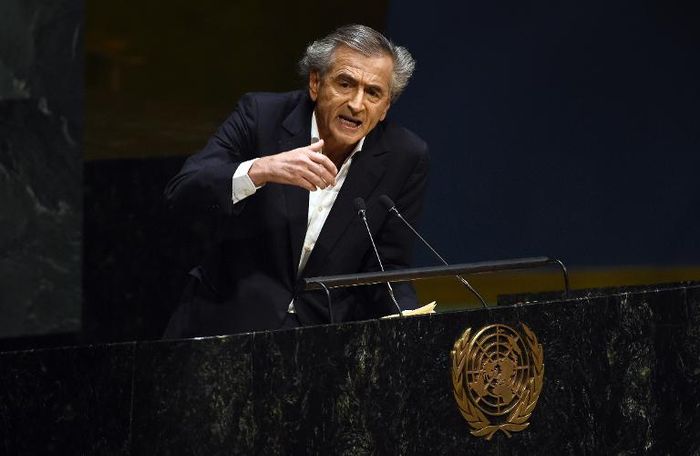 Lévy also spoke about IS, saying that Islamism is the "third fascism of our time. It obeys the same law. Now what do I mean by that? I mean that it is the third attack on civilization. First we had Nazism, then came communism, and now today we have Islamism which attacks all the values which we stand for."
"I support eradicating Daesh," he said, using another name for the Islamic State group. "Daesh is much weaker than we think it is, it is stronger in Paris or any other city in the free world, however, wherever Daesh has its bases, it is a paper tiger, it is weak."
The Islamic State he said, are no match for the Kurds, he continued, saying that "every time Daesh has fought with the Kurds they have lost.
"But in order to eliminate this threat completely, we need real political will which until now we haven't seen," Lévy added.
Finally, when asked about the decision taken by Israeli Prime Minister Benjamin Netanyahu's decision to cut all political contact with the European Union following the decision to label products made in the West Bank and the Golan, Lévy said that "it's true that the story of labeling products is shocking, but we cannot say that EU is acting in a manner similar to the Nazis, and Netanyahu has to express his anger in more appropriate terms."