Israel: Youth soccer league scores goal for coexistence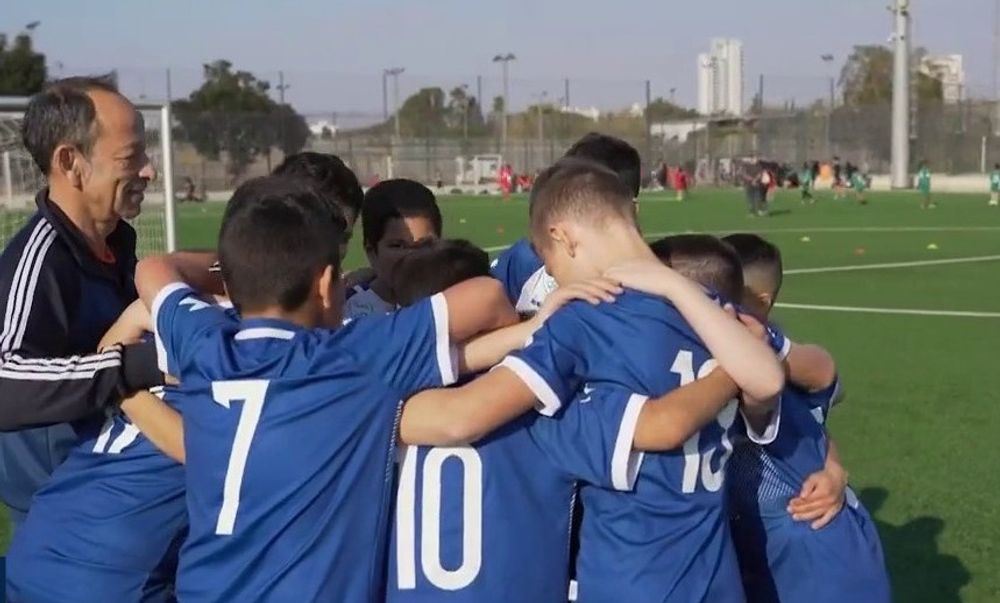 An NGO operating an inclusive after-school soccer initiative for kids works to bridge societal gaps in Israel
Sports are fun – they bring people together to play, learn, and build valuable relationships: That is the principle behind The Equalizer, an Israeli NGO that coordinates after-school sports activities for 9000 children in over 450 schools across Israel.
The non-profit also offers coaching in soccer to Jewish and Arab schools and brings them together for tournaments – communities that would otherwise mostly remain apart.
"The Equalizer is the home for sport for social change in Israel," said the organization's CEO and founder Liran Gerassi. "We operate teams in different programs in schools and community centers in Israel, combining sports and values and education and empowerment for children who don't have any other alternatives for many reasons… economic reasons or social reasons."
Sport can be a powerful instrument for influencing society and culture. For the individual, it teaches valuable skills of confidence, resilience, and leadership. At the societal level, it brings together those who would otherwise never have met, to work toward a common goal on the same team.
"My experience with the Jews is fun because we get to know each other and we are making new friends," said young Arab-Israeli Malik Mzaro. Another kid pointed out: "Meeting kids from other schools is really nice because you can get to know them as well, maybe play with them, and really get to know them."
For 14 years, The Equalizer has focused on school children from lower socio-economic backgrounds, who are less able to integrate with other communities in Israel.
According to Gerassi, "In Israel, we have some kind of a gap between wealthy communities and low-income communities. The low-income communities cannot afford to participate or they cannot afford to register their kids to participate in very positive after-school activities that will empower them."
"Sport is a great connector and educator. It brings together different communities and districts, children from Jewish and Arab schools," he added.
So, how does soccer bring about social change?
"Our approach to bringing children together from different communities, different religions, different backgrounds, is making it a non-issue," Gerassi said.
"We don't tell the children you're going to meet an Arab kid, you're going to meet a Jewish kid, you need to behave well. We just bring them together on the soccer field and they play together and they shake hands and they're happy together, they're sad together, they do everything together."
Programs like this clearly benefit children, schools, and society, so does there need to be more imagination to ensure integration is fostered between separated communities? These children only meet once per month. Sport can inspire people and bridge communities – so why are initiatives like this not a more common sight across Israel?
Perhaps with greater funding and intent from the government, events such as these - which give children joy through play and introduce them to the shared reality of the diverse communities across Israel - could become a cornerstone of education in Israel.
This article received 0 comments