Hapoel Jerusalem dominates AEK, qualifies for semi-finals of Basketball Champions League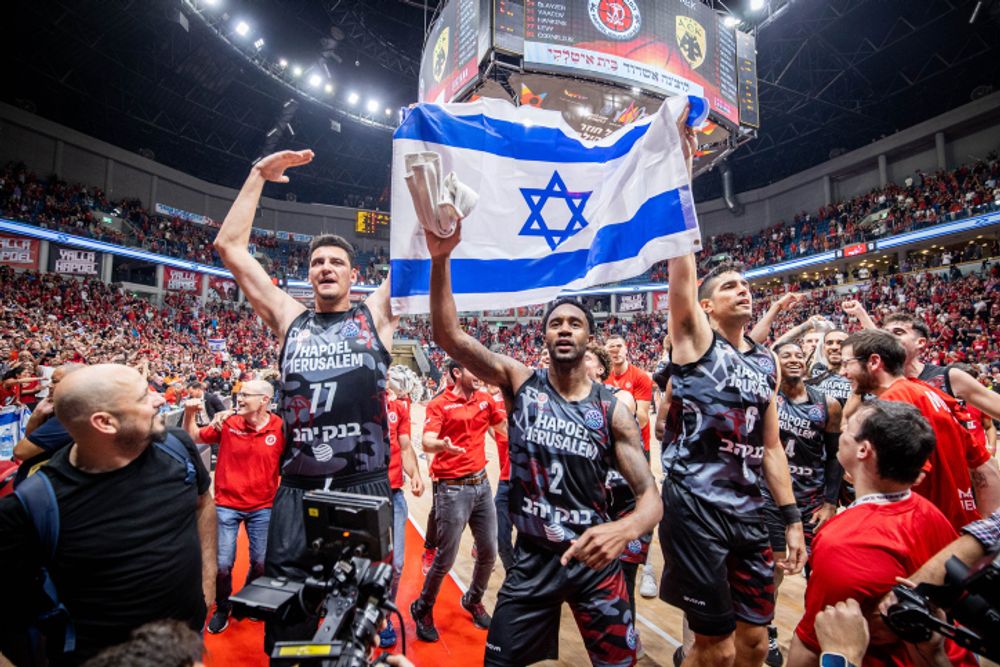 Hapoel Jerusalem crushed their Greek opponents, AEK Athens, by 40 points
Hapoel Jerusalem qualified on Wednesday for the semi-finals of the Basketball Champions League by crushing AEK Athens 91-51. The Jerusalem club will participate in the Final Four for the first time in its history.
From the first minutes of the game, it was clear who would come out victorious. Hapoel scored the first points of the game, taking an early lead and keeping it until the final buzzer. Jerusalem played with an iron clad defense, as the first quarter ended with an 18-7 advantage for the Israelis, before a halftime Hapoel lead of 21 points, 43-22.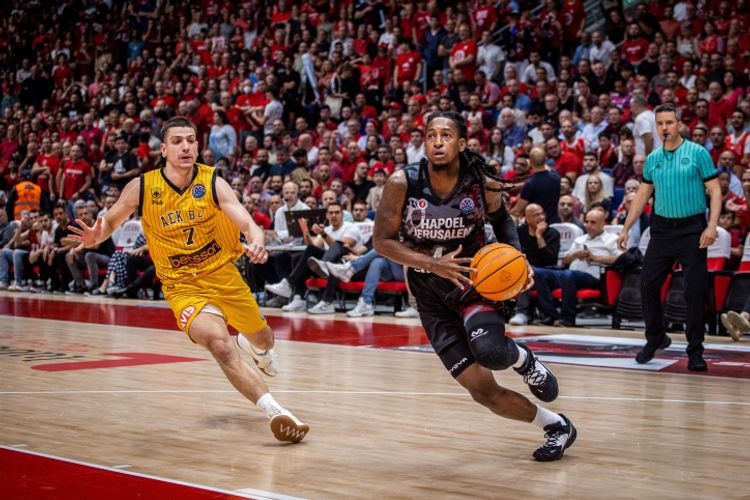 The second half continued in the same mold, with AEK barely being able to breathe as the intensity imposed by Jerusalem players was intense on both sides of the court.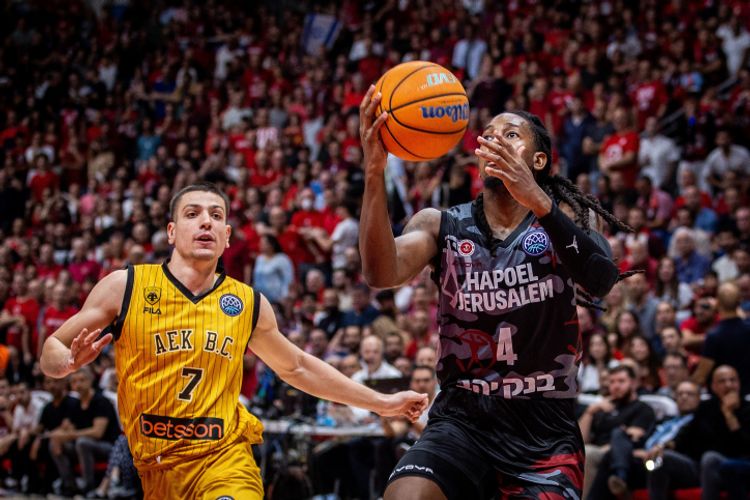 The Hapoel fans in attendance were so loud that the Greek players could hardly hear the instructions of their coach. The 3rd quarter ended with a 59-36 lead for the hosts, and Hapoel ended the contest by winning with a massive 40 point margin.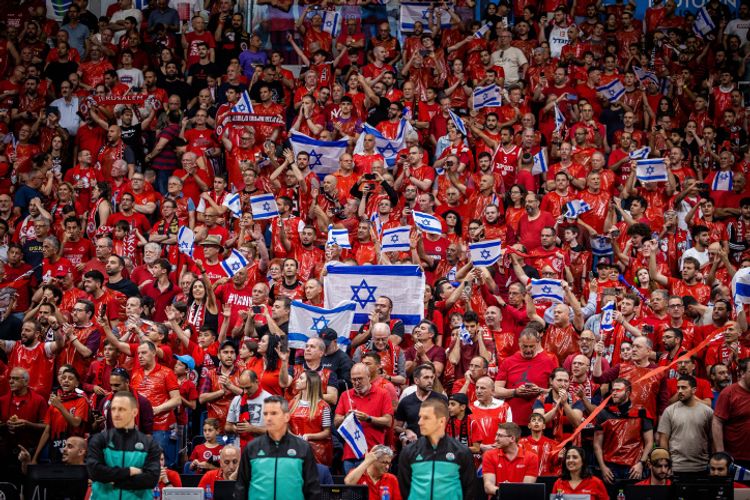 "This is a victory over the anti-Semitism we saw last week in Greece," Culture and Sports Minister Miki Zohar told N12.
In the first leg of the matchup in Greece on April 12, Greek fans threw fireworks, firecrackers and stones at Israeli fans during the match. Videos circulating on social networks also showed some of them burning an Israeli flag.
This article received 0 comments