Israel: Sports academy to open in Bedouin city of Rahat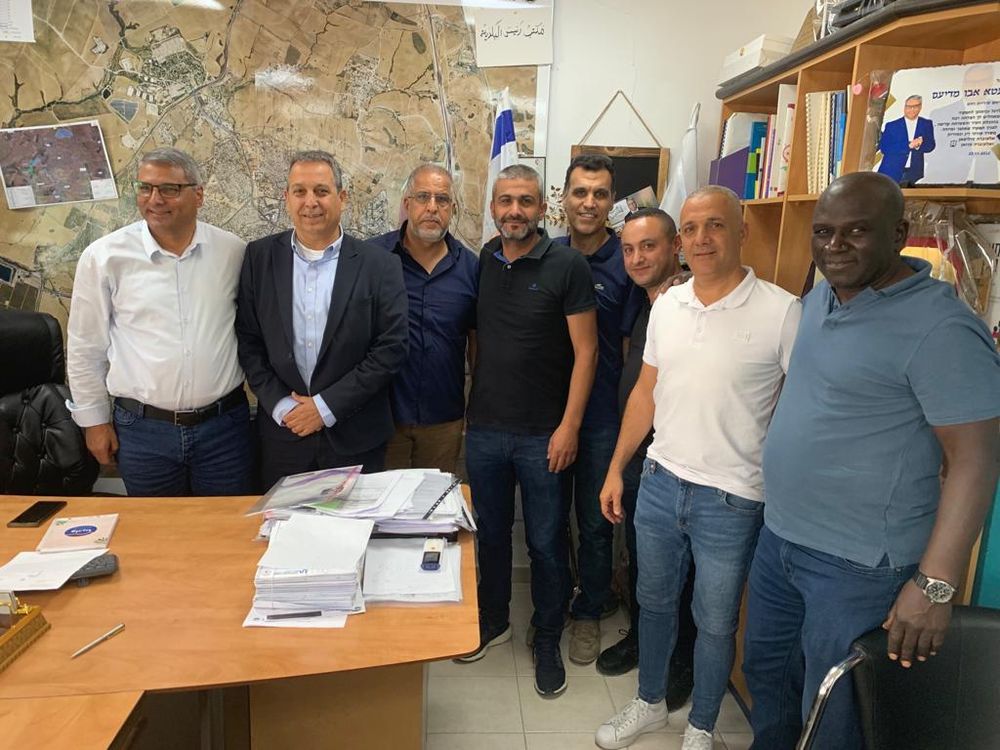 Some $420,000 will be allocated per year in the academy to encourage athletes and foster a major pillar of society in the Arab city
Israel's largest Bedouin city Rahat announced the inauguration of a sports academy later this year in September, to encourage athletes and foster a major pillar of society in the Arab locale.
The news was announced by Rahat's Mayor Atta Abu Madighm in the presence of figures from Israel's Culture and Sport Ministry, as well as municipal councilors. A budget of over $420,000 will be allocated per year for the academy, with the aim of positively influencing the city.
Four sports disciplines will be included at the academy, serving young sport-lovers. It will also host professional athletes to encourage budding competitors.
Madigham proudly introduced the initiative, saying it was "one of the big projects that join hundreds of sporting events every year in Rahat."
"The sports academy aims to support sporting talent. We want a sports generation that is able to participate, compete, and raise the name of Rahat around the world," the mayor continued. "This academy will serve hundreds of people in the Negev. We will welcome all sporting talents from the south and work to develop a diversity of sports fields."
"The city of Rahat will be a model for sports in Arab cities," he urged.
For several years, many cultural, sporting, and social initiatives have been implemented to free Rahat from the clichés of violence, crime, and delinquency that have tarnished the city's image.
"We have managed to carry out the biggest sports project in Rahat. This academy will be a springboard for sports in the city with big budgets, and in 10 years, it will lead to the success of sports talents in order to propel them to the world level," Fouad Zeadna, director of Rahat Community Center, told i24NEWS.
"This academy will create a sporting atmosphere of competition at the highest levels, and will give the possibility for sportsmen to participate in local and international tournaments," he added.
This article received 0 comments