Special jersey honoring Israeli landscape to debut at Tour de France
CEO of the cycling team, Sylvan Adams, says he hopes the jersey displaying the Israel National Trail will generate interest in visiting the country
In preparation for the Tour de France, Israel - Premier Tech (IPT) debuted a special jersey to shine a spotlight on its Israeli homeland. The style is inspired by the National Trail, walking and cycling path that stretches from Kibbutz Dan in the north to Eilat in the south, passing through some of the Jewish state's most exotic landscapes.
The trail covers over a thousand miles of terrain. It is symbolized on the jersey through three stripes, white represents the snowy Mount Hermon in the north, blue for the coast of Israel and orange highlights the heat of the desert in the south.
Elie Desgreniers of Premier Tech designed the jersey, and it was produced by EKOI. In addition to the use of colors, it features a map on the front to symbolize the trail paths.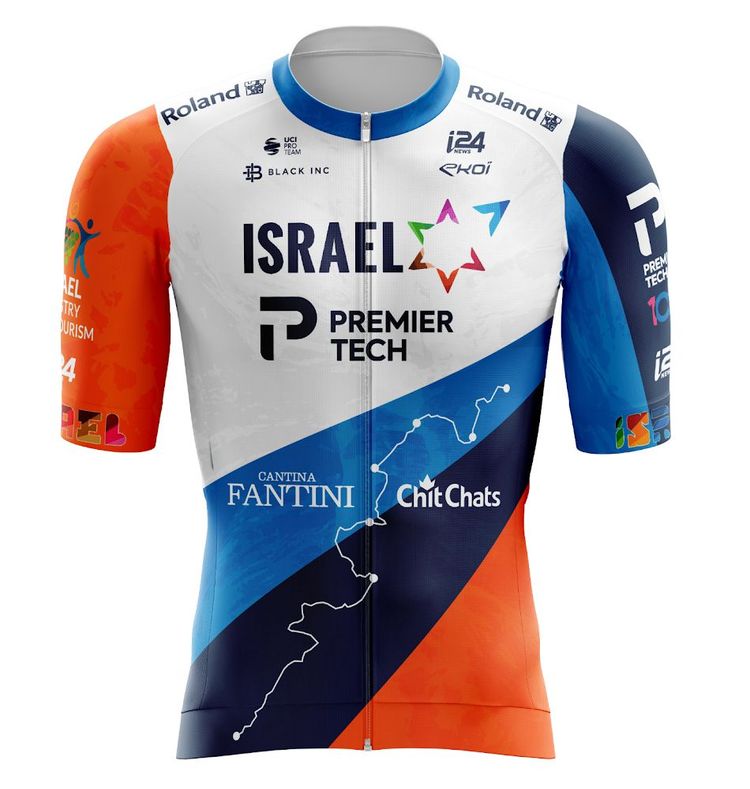 "Since moving to Israel, I have taken on the role of 'Self-appointed ambassador, at large, for Israel'. With our jersey displaying the Israel National Trail, I am hoping that this special path, that links up many of Israel's truly exceptional attractions, will generate interest amongst the hundreds of millions of cycling fans around the world that tune into the Tour, leading to actual tourist visits to Israel," owner of IPT, Sylvan Adams, remarked.
"They won't be disappointed, as Israel is a marvel of ancient and modern, both the cradle of civilization, and cutting edge healthcare, technology, agriculture, and environmental science," Adams added.
The CEO of Cycling Academy Ido Shavit said, "our Tour de France jersey is a celebration of Israeli tourism and by focusing on the Israel Trail, which runs through the heart of the country, Israel – Premier Tech will shine the spotlight on the extraordinary and diverse landscapes and must-see destinations in Israel."
i24NEWS is sponsoring the Israeli cycling team Israel Premier Tech
This article received 0 comments