More Israeli than English players in the Champions League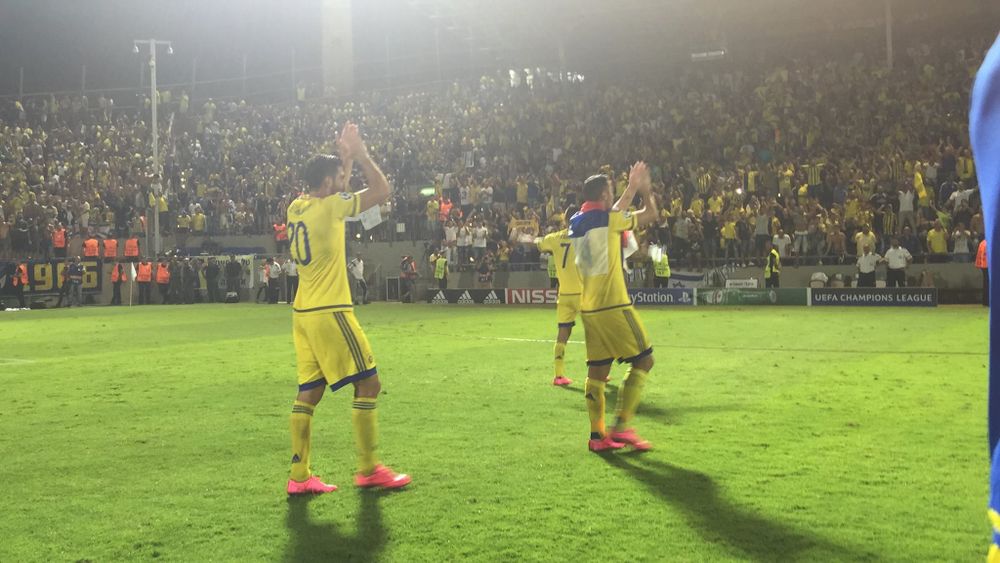 England has only 12 players in the tournament; Maccabi Tel Aviv alone has 14 Israeli players taking part
Analysis of the nationalities of soccer stars playing in the Champions League reveals the surprising fact that more Israeli players are taking part in the competition than English players.
Even though there are four Premier League teams taking part in the prestigious competition, only 12 English players will be competing for the sides. In contrast, Israel's Maccabi Tel Aviv alone has more national representatives in the Champions League, with 14 of its players taking part. The total tally of Israeli players participating in the competition is 16.
The non-European country with the highest number of players in the Champions League is Brazil, which has 53 players in the competition.
A report produced by the England football commission proposed tightening up the visa application process for non-EU players and increasing a quota for the number of homegrown players that each Premier League squad must contain, which currently stands at eight.
The commission was established to investigate the declining fortunes of the national team and the dwindling number of England-eligible players playing in the Premier League.
Since winning the World Cup in 1966, England have only twice reached the semi-finals of a major tournament, while the number of homegrown players playing in the Premier League pales in comparison with championships such as the Spanish Liga and the German Bundesliga.
This article received 0 comments