Israel's embassy in South Korea launches virtual version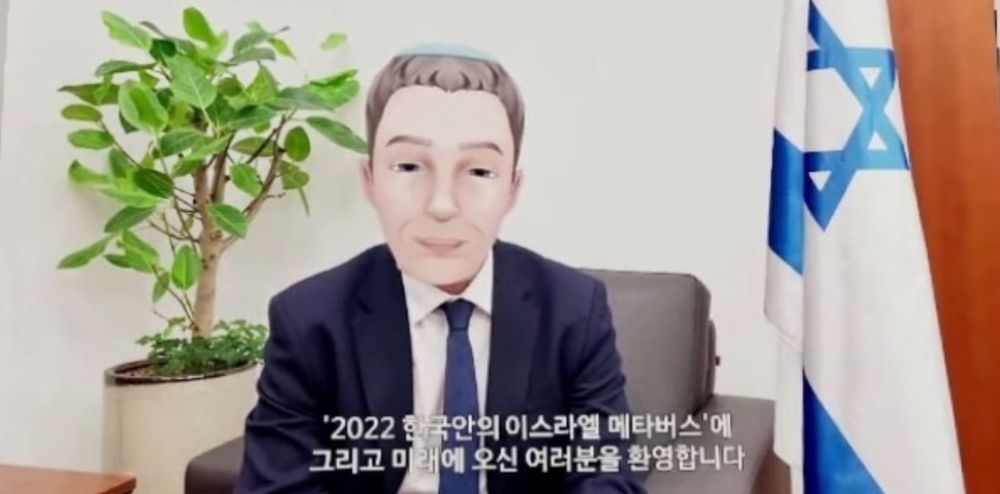 First diplomatic mission on Metaverse platform in celebration of 60 years of ties between two countries
The Israeli Embassy in South Korea recently launched what they claim is the world's first diplomatic mission on the Metaverse platform.
The "virtual embassy" was initiated in celebration of 60 years of official relations between the two countries.
The virtual version of the embassy in the capital Seoul allows users to walk through a virtual complex with an olive tree in the center that features an exhibition celebrating six decades of diplomatic relations between Israel and South Korea, while the top floor includes a meeting space for VR meetings between Israelis and Koreans.
The embassy initiated the metaverse mission to promote its partnership with South Korea. The virtual space was developed with a Korean company called Vrilla.
"For us this is just the beginning of continuing personal and interactive connections between the countries," Israel's Ambassador to Korea Akiva Tor said.
Israel's Foreign Ministry is a leader in "digital diplomacy," Tor emphasized.
The embassy said that the Metaverse mission will eventually offer Hebrew and Korean language study groups, classes, Israeli film festivals, business meetings and other events, with the next generation of the Metaverse offering more "physical" encounters such as folk dance classes and Taekwondo training sessions.
The Israel-Korea Metaverse will be continuously updated, according to the embassy.
It is currently available to download at the Google Play Store and Apple App Store.
This article received 0 comments