State Comptroller: 'Israel wasted millions to develop a Covid vaccine'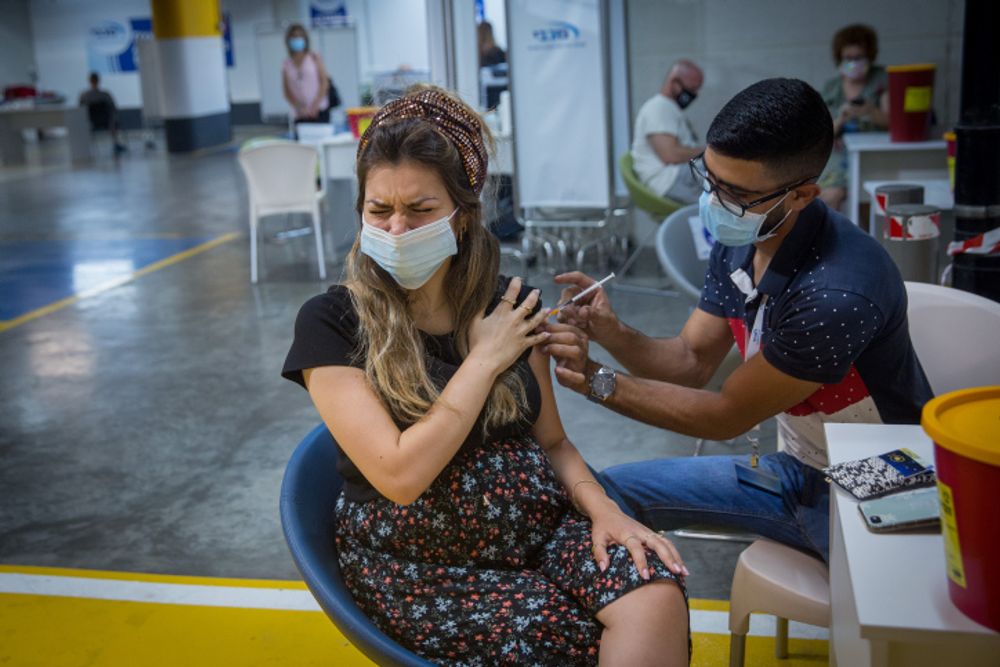 Report says Netanyahu 'wasted' a huge amount of money developing an Israeli vaccine in an unsuitable laboratory
Israel's State Comptroller Matanyahu Englman released a report on Tuesday saying that the initiative to develop an Israeli Covid vaccine has "failed".
He accused the Biological Research Institute of misleading officials about its progress and costs, wasting money and resources. The report says that 230 million shekels (over $63 million) was invested in the project before it was abandoned in July 2022.
"Even if we could accept it during the emergency period, we cannot tolerate conduct that contradicts the rules of good practice," the report said.
Englman lambasted the institute's former director, Professor Shmuel Shapira, in particular for a letter sent to Prime Minister Benjamin Netanyahu in which he urged the premier to authorize the production of a vaccine.
"The state comptroller's report highlighted all sorts of things: plausible and positive things, and and also problematic things about the management of Israeli vaccine development," Cyril Cohen, a professor and the director of the immunotherapy laboratory at Bar-Ilan University in Ramat Gan told i24NEWS.
According to Cohen, Israel has succeeded in setting up a system "for creating vaccines that can serve the country in the future".
"There was a problem in the management among the leaders of this institute, who presented an image 'which is not faithful' to reality. They claimed to be able to develop a vaccine with a sum of approximately 62 million shekels ($17 million), which is very far from the sums used by other companies, which have spent hundreds of millions of dollars, even more, to produce it", he confirmed.
"On the other hand, Israel is known for maximizing its resources and developing technological advances with less means than other countries. So we shouldn't be too harsh. But when the Merck company, for example, decided to give up, Israel should have also given up. That said, the people who worked on this project have achieved feats and they must be applauded," concluded Cohen.
Amos Panet, a professor of biochemistry and molecular biology at Hebrew University of Jerusalem, and who was part of the committee organized to help the vaccine team scientifically, told i24NEWS that it was done "very professionally."
"They have excellent scientists and they worked day and night to achieve the goal of developing the Israeli vaccine. As far as the resources that they got from the government, they were not very large, because you know (former U.S.) President Trump gave six American companies two billion dollars each for developing different platforms for a vaccine," he told i24NEWS.
"Nobody knew that Pfizer would end up with a successful vaccine, so the Biological Institute chose the right approach for developing a vaccine. They based their development on a prior vaccine which was successful against another virus, Ebola. So the chances were good for developing a successful vaccine. They worked very diligently and very fast and performed all the basic experiments and then they did human experiments," Panet explained.
After successful human trials, which proved the vaccine to be safe and even presenting a lower number of side effects than the Pfizer vaccine, the Israeli researchers tested a phase 2 vaccine on 1,000 people. However, by the time the trials concluded most people in Israel were already vaccinated, Panet told i24NEWS.
"They licensed the vaccine to an American company thinking that it will continue phase 3, but after a few months the company dropped the project," he said.
This article received 1 comments