Yazidis rescued by Jewish sponsors hold first New Year celebration in Canada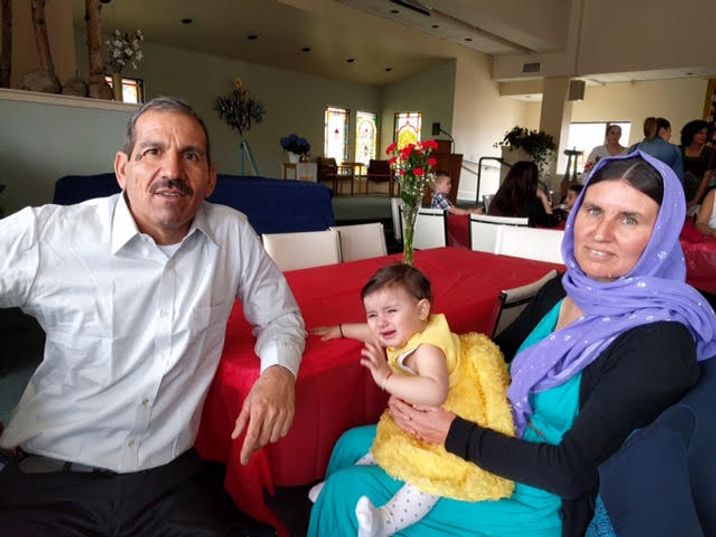 Yazidi refugees sponsored by Operation Ezra celebrate Yazidi New Year on April 18, 2017
Susan Turner
Operation Ezra works to bring Yazidis fleeing genocide at the hands of IS militants to Canada
Some 230 people gathered with Yazidi refugees who were privately sponsored to come to Canada to celebrate their first Yazidi New Year at the Unitarian Universalist Church of Winnipeg, Manitoba, last week.
The refugees were sponsored by an effort that was initiated by the local Jewish community called Operation Ezra. Operation Ezra has since become a community-wide effort with participation from many multi-cultural institutions in the city.
Yazidis are an ethnically Kurdish minority. Mostly situated in Northern Iraq in the Sinjar Mountain range, they have suffered from harsh persecution and genocide at the hands of Islamic State militants. Yazidi women and children are often captured and sold into slavery by Jihadists militants while Yazidi men are killed.
Nafiya Nasso, a Yazidi woman who fled Iraq when she was two years old, has been an integral part of the Operation Ezra effort and she, along with community volunteers, organized the celebration. In an interview with i24NEWS, Nasso described the festivities and the situation of Yazidi refugees in Canada and around the world.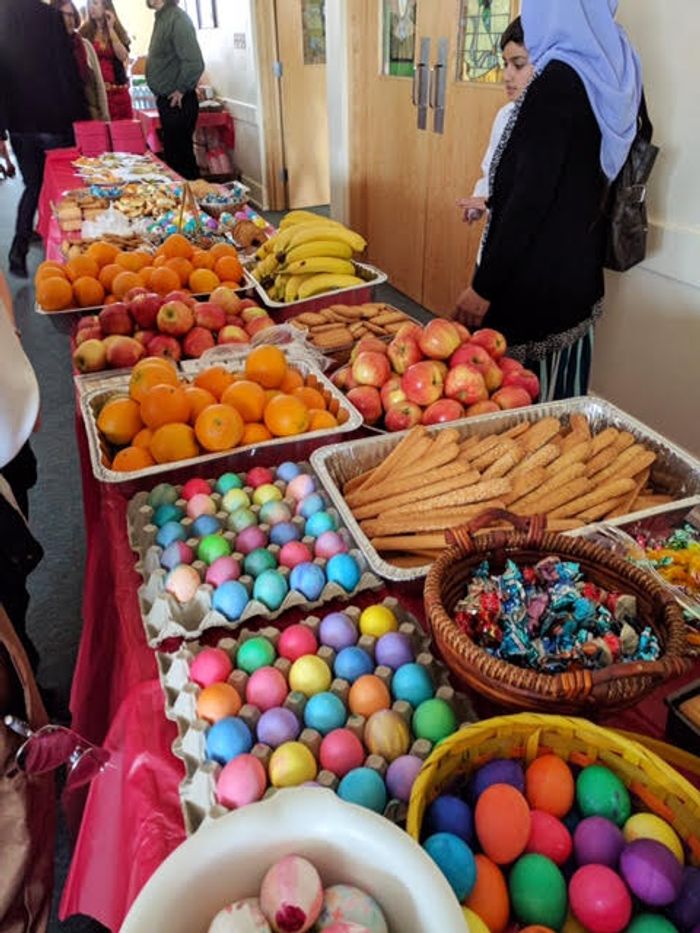 "The recently arrived families could not be more excited to celebrate the New Year here in Winnipeg," Nasso said. "They've been celebrating the New Year in a refugee camp the past two years and in the camps they had to celebrate quietly because they feared being attacked by other groups. They still can't believe that so many people from different religions and cultural backgrounds joined them to celebrate. Everyone cooked traditional foods and sweets, danced and shared our culture with others in Winnipeg."
The traditional Yazidi new year celebration includes painting eggs to represent the rainbow of colors with which Tawsi Melek blessed the world. Traditionally, women will place blood-red flowers and shells of the colored eggs above the doors of Yazidis so that Tawsi Melek can recognize their homes.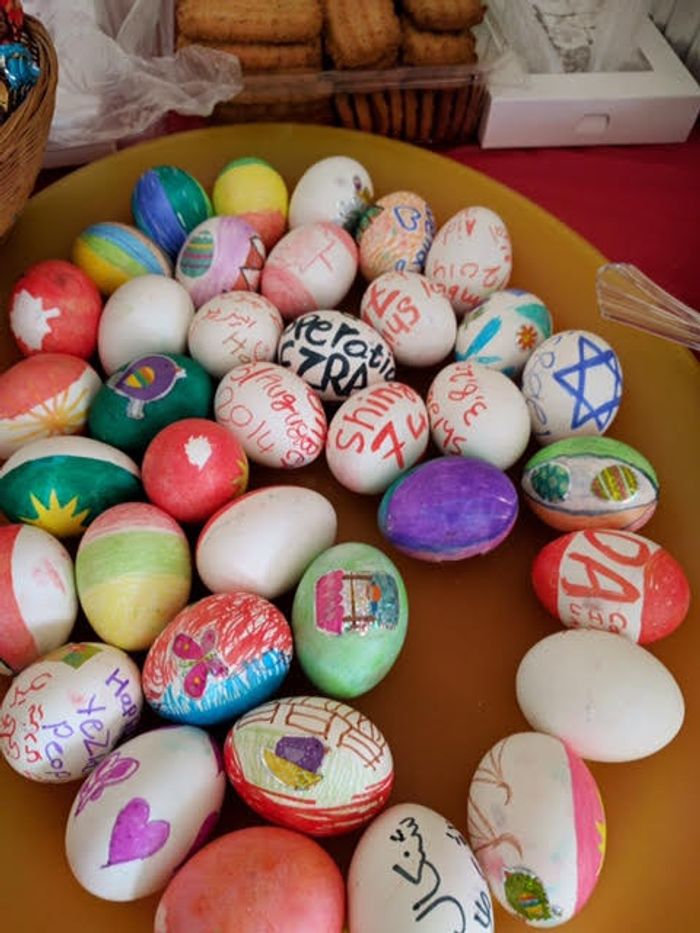 It is also customary to celebrate with a community-wide meal while participants both ask forgiveness for past transgressions and give thanks.
"The community was incredibly hospitable and excited to share their traditions and culture," said Karen Yamron-Shpeller, a community volunteer who attended the event. "Our family felt very honored to be a part of the celebration."
'They told us Jews were monsters'
Nasso related that she was taught, as a youth, to hate Jews in a Syrian refugee camp where her school was taught by Islamists. "We were taught so much hate toward all other communities," she said in an interview with the local JCC. "Particularly a lot of hate toward Jews. They told us Jews were monsters. They lied about their history. They told us anyone who was not a Jew, the Jews would kill."
Nasso recalled being afraid when her family moved to Canada, just blocks away from the local Jewish community center. She explained that she was prompted to enter the local JCC when her mother's doctor recommended that she exercise in order to improve her worsening health, so, reluctantly and fearfully, Nasso entered the community center where she soon learned to love her Jewish neighbors. When genocide against Yazidis erupted in northern Iraq in 2014, Nasso reached out to the Jewish community members for help and many volunteers and employees answered her call.
"It was hard for Yazidis to understand why they would take this on, but they went through the same things, and so many of them had family who were Holocaust survivors," Nasso said.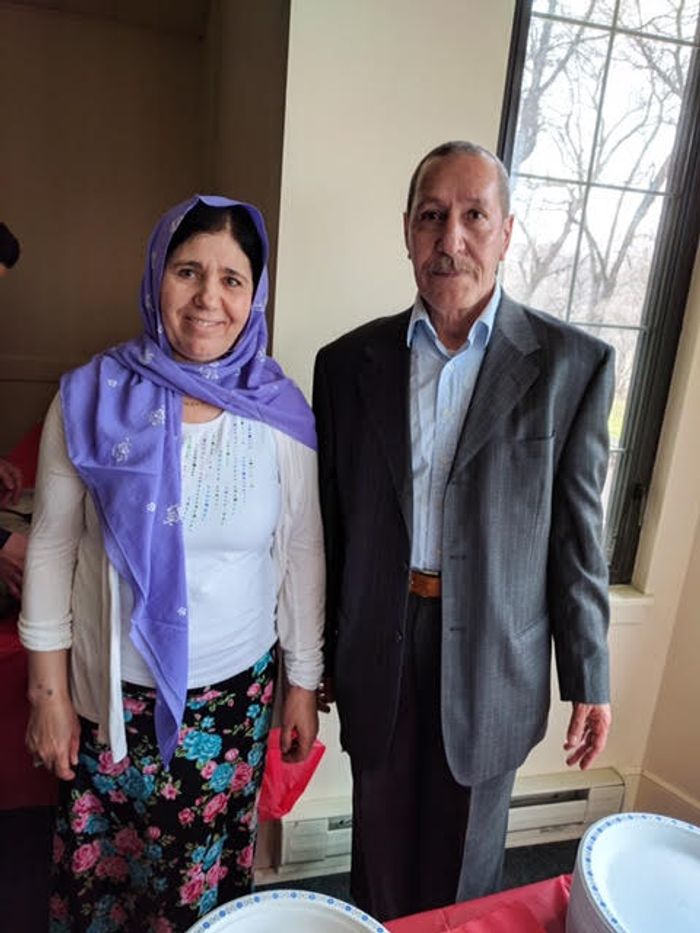 When asked about US President Donald Trump's harsh stance on immigration, Nasso affirmed that we must learn the lessons of the past and ensure that history does not repeat itself.
"I think it's very sad to see the leader of the free world speaking about building walls and closing its doors to the world's most vulnerable populations," Nasso said. "When we look back at history, in particular to the Holocaust, we see what the consequences of such hate and fear mongering policies are."
In February, the Canadian government stated its commitment to bring some 1200 Yazidi refugees fleeing persecution to Canada. The Canadian government allows private sponsors to bring refugee families to Canada but stipulates that donors must fully fund the family's first year in the country.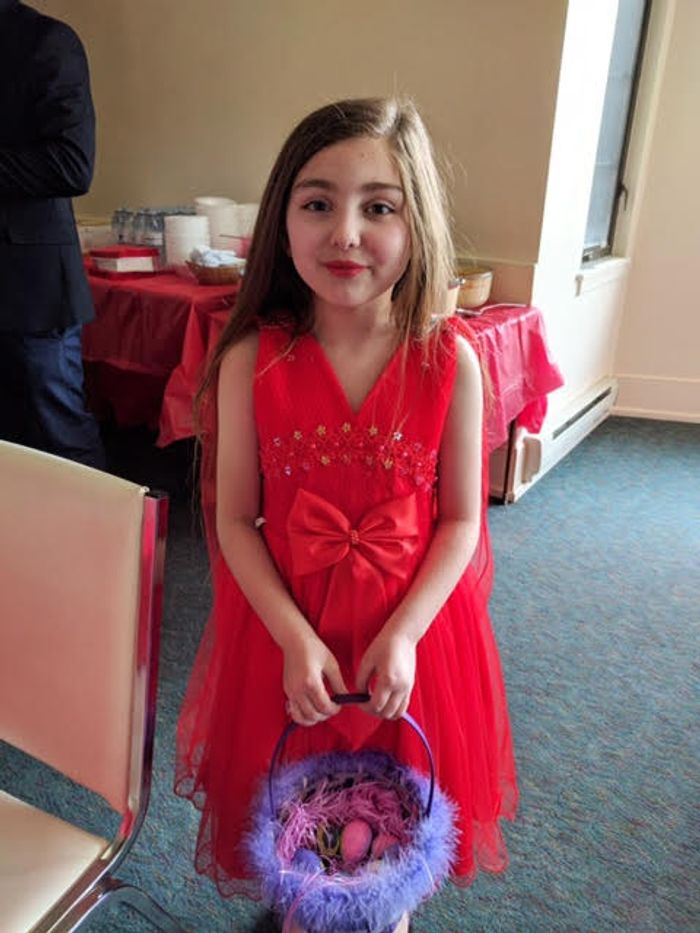 "Given Canada's past in relation to the Holocaust and the shameful "none is too many" stance Canada took during WW2," Nasso said, "we know firsthand what turning our backs to those in desperate need turns into. We must not let history keep repeating itself, we must all collectively work together to ensure "never again" is not merely a saying but a call to action."
Operation Ezra: a community-wide effort
Operation Ezra is working hard to find more donors who are willing to privately sponsor refugees and to inform the public and the Canadian government about the Yazidi genocide.
"We are actually welcoming our 7th family on Wednesday April 26," Nasso said. "It's a family of six and we couldn't be more excited for their arrival. We are currently filling paperwork for an additional three families and we will be filing their sponsorship application in the near future."
"As for my personal experience, when I was living in a refugee camp (in Syria) being taught all kinds of things about the Jewish people and the evil they spread, compared to what I was taught in Canada about the Jewish history, and with the work I am involved in now with Operation Ezra, I hope we can end this cycle of misinformation and misdirected hate that has been etched into communities in that region of the world."
Emily Rose is a journalist and webdesk editor at i24 NEWS