Iran, Syria pledge to fight 'economic terrorism' from US sanctions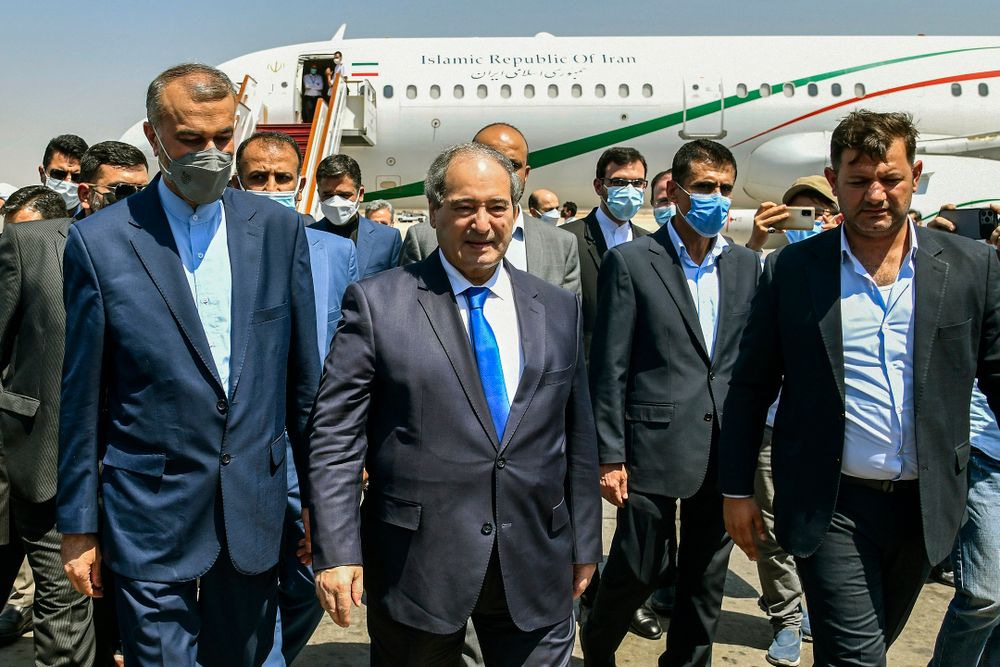 The two countries "will take drastic measures together to reduce the pressure on our peoples"
Iran and Syria pledged on Sunday to take "drastic measures" to deal with US sanctions imposed on the two regional allies, saying their relations would strengthen under Iranian leadership.
The announcement was made by Iran's new Foreign Minister Hossein Amir-Abdollahian, who was joined at Damascus airport by his Syrian counterpart, Faisal al-Mekdad, the Associated Press (AP) reported.
Iran has been one of President Bashar al-Assad's biggest supporters, sending thousands of fighters from across the region to assist his troops in the Syrian conflict that has claimed half a million lives and displaced - both internally and externally - at least half of the 23 million of the country's inhabitants.
With assistance from Russia, Syrian government forces now control much of Syria, but the country has suffered for years under US and European sanctions.
Washington also imposed sanctions on Tehran after the 2018 US withdrawal from the nuclear deal, signed between Iran and world powers three years earlier in Vienna.
These restrictions have caused severe fuel shortages in Syria, which relies primarily on Iranian oil shipments that have been subjected to mysterious attacks over the past two years, attributed by Damascus and Tehran to Israel.
"The leaders of the two countries will jointly take drastic measures to fight economic terrorism and reduce the pressure on our peoples," Amir-Abdollahian said at the airport, without providing further details.
This article received 1 comments