UAE foreign minister visits Syria in another sign of warming ties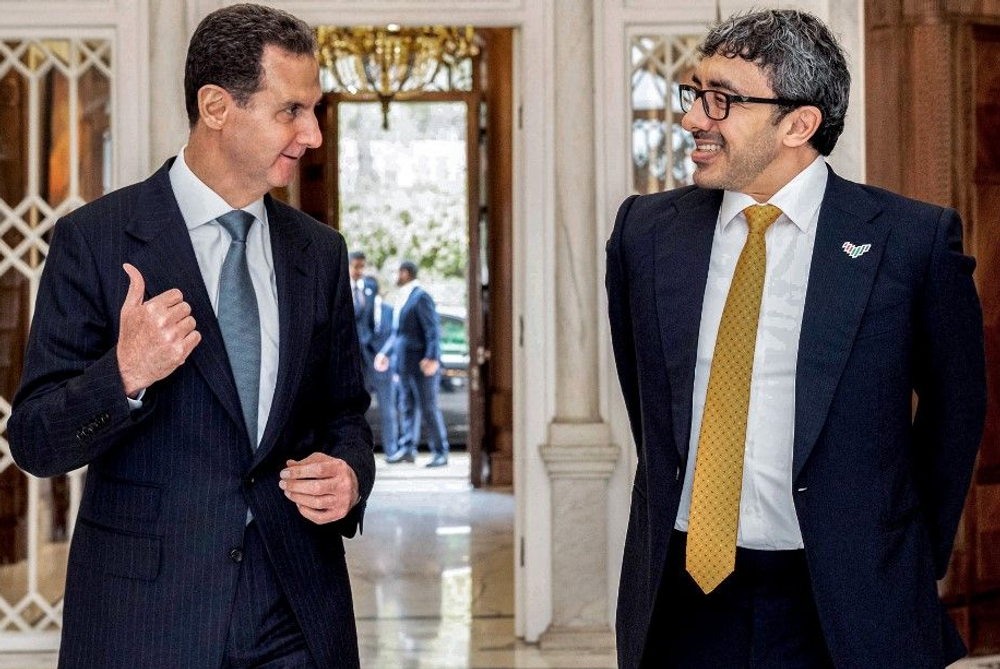 It is Bin Zayed's second visit to Damascus to meet with Assad, the first one coming just over a year ago
Sheikh Abdullah Bin Zayed, foreign minister of the United Arab Emirates, was in Damascus on Wednesday where he was warmly greeted by President Bashar al Assad and Foreign Minister Faysal Makdad.
This is Bin Zayed's second visit to the Syrian capital, the first one coming just over a year ago. President Assad also visited the Emirates earlier this year.
The UAE is clearly pushing to welcome Syria back into the Arab world, after it was expelled from the Arab League at the beginning of its civil war more than a decade ago.
Two years ago, it would have been considered impossible, as Syria was boycotted by the entire Arab world. But now, with the understanding that the Assad regime is here to stay, things are slowly changing.
In the hope of becoming an influential regional player, and with proclamations of working for stability, the UAE is not afraid of making moves which might seem controversial. One such move is tightening relations with Syria. Other Arab nations may not be following just yet, but we can assume they will eventually join in.
Yes, the Sunni nations would have loved to see Assad step down. But that didn't happen at the start or height of the war, and now — more than a decade on — they have to accept the fact that he is still the Syrian president. The UAE seems to be the first to accept that reality.
Coincidently, or maybe not, this is the same country that is at the forefront of the Abraham Accords, meaning full and open relations with Israel. It was another controversial move, which brought with it a lot of opposition from within the Arab world. But the leaders in Dubai and Abu Dhabi did not back down.
The Emirates placing themselves as a key player in Middle Eastern politics hope to benefit from open doors all across the region.
This article received 0 comments