Israel's PM Netanyahu, Jordan's King Abdullah II talk regional tensions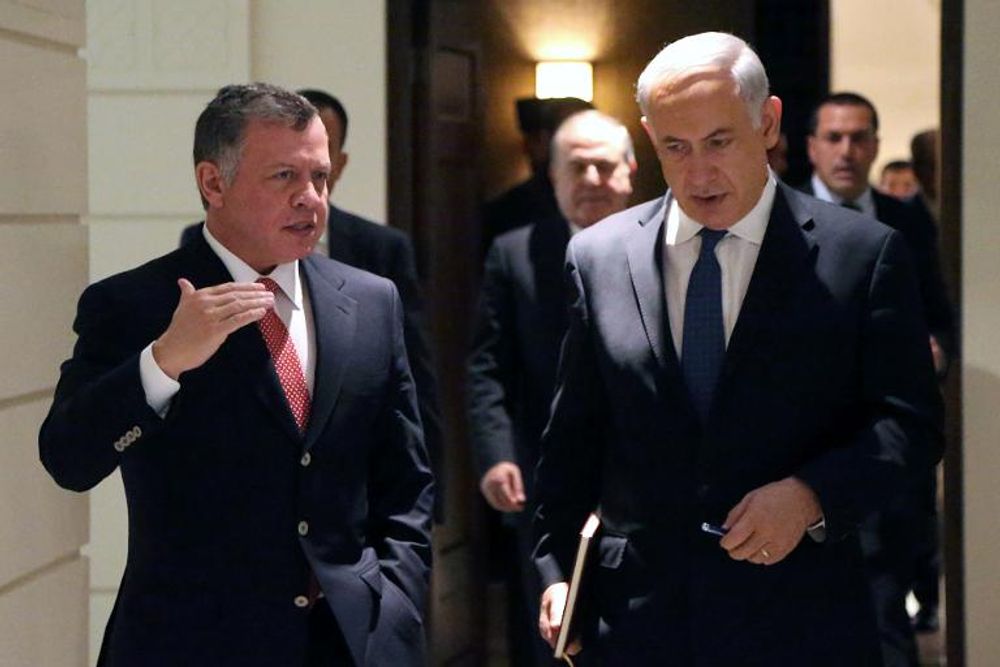 The two leaders discussed regional issues and 'strategic security and economic cooperation'
Israel's Prime Minister Benjamin Netanyahu on Tuesday flew to Jordan for a meeting with King Abdullah II in Amman.
The two leaders discussed regional issues, according to an official statement. They emphasized the "strategic, security and economic cooperation between Israel and Jordan, which contributes to the stability of the region," the statement added. It underlined that the the two "congratulated" each other on the "long-lasting friendship and partnership between the State of Israel and the Kingdom of Jordan."
The visit, which is Netanyahu's first foreign trip since returning to power after the November election, comes amid tensions over Jeruaslem's Temple Mount compound. A holy place for both Jews and Arabs, the flashpoint site is under Jordan's custody. Israel's National Security Minister Itamar Ben-Gvir sparked international criticism over his visit to the Temple Mount earlier this month.
Although the Israeli readout didn't mention the issue, Jordan's palace statement emphasized that Netanyahu and King Abdullah II discussed the situation around the compound. It also underlined "the importance of respecting the historical and legal status quo."
Last week, leader of the Palestinian Authority Mahmoud Abbas and Jordan's King Abdullah flew to Cairo for a summit with Egyptian President Abdel Fattah al-Sisi, where they discussed Israel and the the situation with the holy site. The meeting came shortly after Jordan's ambassador to Israel Ghassan Majali was temporarily delayed at the entrance to Temple Mount with Amman summoning Israel's ambassador over it.
This article received 0 comments