Netanyahu warns Saudi Arabia over diplomatic ties with Iran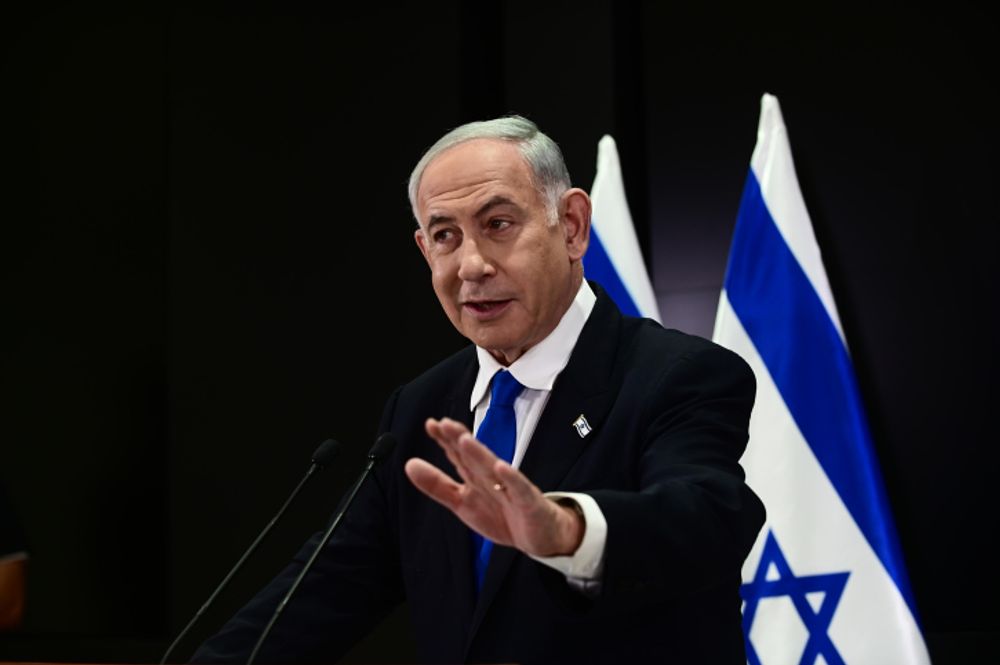 Netanyahu cautioned that '95% of the problems in the Middle East emanate from Iran'
Israeli Prime Minister Benjamin Netanyahu is warning Saudi Arabia of the dangers of reestablishing diplomatic ties with Iran following a deal last month. The Israeli leader is also calling for greater U.S. engagement in the Middle East.
In an interview with CNBC on Wednesday, Netanyahu cautioned that "those who partner with Iran partner with misery. Look at Lebanon, look at Yemen, look at Syria, look at Iraq."
"95% of the problems in the Middle East emanate from Iran," Netanyahu added.
The comments from the Israeli leader follow the rapprochement of diplomatic ties between Saudi Arabia and Iran in a China-brokered deal in March, which experts say dealt a blow to Netanyahu's plan to isolate Iran in the region and his efforts to normalize ties with Saudi Arabia.
The prime minister attempted to distance Saudi Arabia's decision as a setback to Israel's ambitions with the Kingdom in his interview with CNBC.
"I think it has probably a lot more to do with the desire to de-escalate or even eliminate the long-standing conflict in Yemen. I think that Saudi Arabia, the leadership there, has no illusions about who are their adversaries, and who are their friends."
China's role in the restoration of ties between Riyadh and Tehran comes as Beijing attempts to help solve the war in Ukraine and amid murmurings that they would like to play a role in helping solve the Israeli-Palestinian conflict.
Despite the rumors of China's ambitions to help solve the decades old conflict, Netanyahu says he has not heard directly from Beijing on the matter.
"I'm not aware of any specific offer of this kind," Netanyahu said.
"Look, we respect China, we deal with China a great deal. But we also know we have an indispensable alliance with our great friend the United States."
This article received 1 comments