Saudi Arabia condemns Israeli 'storming' of Temple Mount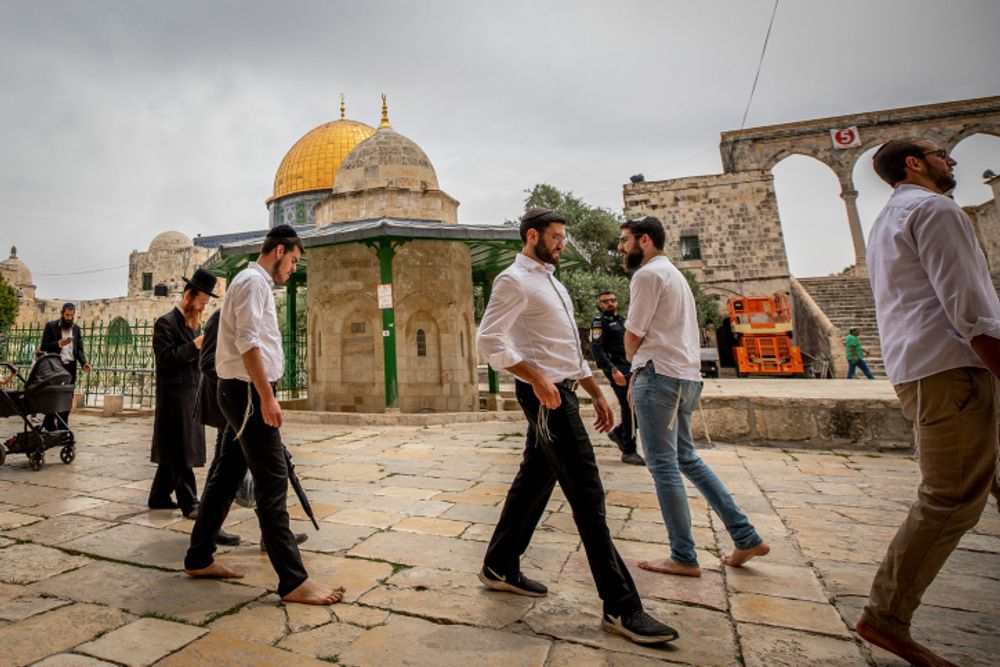 The statement came in response to a group of Jewish visitors who had entered the Temple Mount area on Sunday as part of their Rosh Hashanah celebrations
Saudi Arabia on Monday issued a strong condemnation over an incident involving Israelis on the Temple Mount over the past Jewish New Year (Rosh Hashanah) weekend.
The statement, released on Monday afternoon, came in response to a group of Jewish visitors who had entered the Temple Mount area on Sunday as part of their Rosh Hashanah celebrations, accompanied by heightened security measures.
In the official statement, Saudi Arabia's foreign ministry expressed its condemnation and denounced what it described as the "storming of the Al-Aqsa Mosque by a group of extremists under the protection of the Israeli occupation forces."
Moreover, the Saudi ministry placed full responsibility for these actions on Israel, emphasizing that it holds Israeli government accountable for any repercussions stemming from these continued violations. The statement urged the international community to assume its responsibilities and take immediate action to de-escalate the situation related to the occupation.
The statement by Riyadh comes amid Arab media reports that Saudi Arabia has suspended talks with the U.S. and Israel over a possible normalization agreement with Jerusalem.
This article received 2 comments