Israel's Herzog wishes happy Ramadan to leaders around the world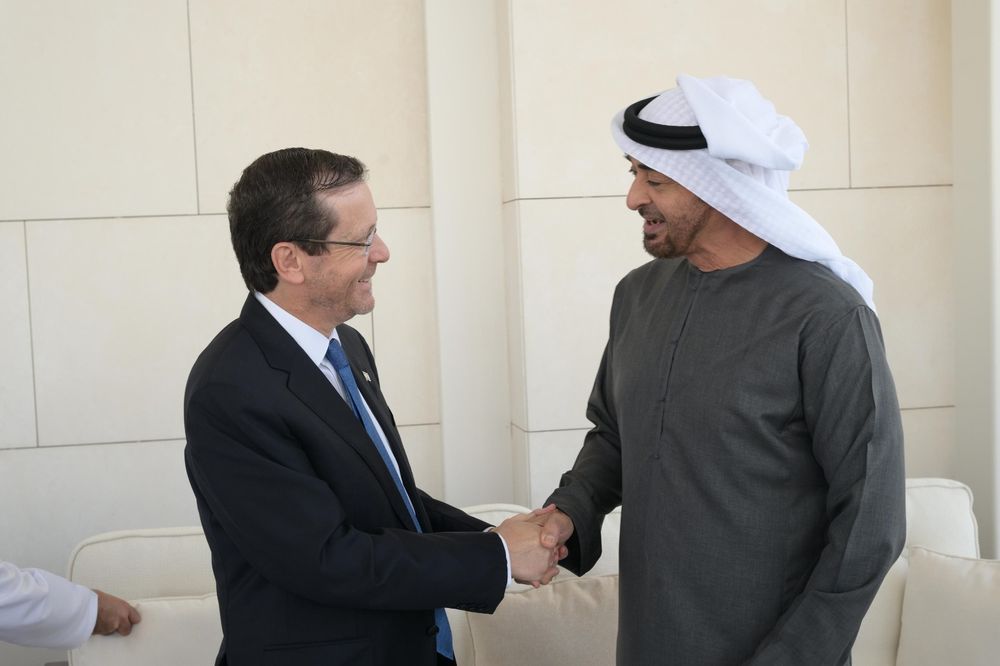 The holy month for observant Muslims around the world will officially begin on Thursday as Saudi Arabia's Supreme Court ruled
Israel's President Isaac Herzog spoke with his counterparts in the United Arab Emirates, Turkey, Palestinian Authority and other Arab leaders wishing them a happy Ramadan, his office said on Tuesday.
The holy month for observant Muslims around the world will officially begin on Thursday, following Saudi Arabia's Supreme Court ruling on Tuesday. It usually starts on the first day of the ninth month of the Muslim calendar, which is determined by the sighting of the crescent moon.
"President Isaac Herzog spoke on the phone over the past few days with His Majesty King Hamad bin Isa Al Khalifa of Bahrain; His Majesty King Abdullah II of Jordan; the President of the United Arab Emirates, His Highness Sheikh Mohammed bin Zayed; the President of the Republic of Türkiye, Recep Tayyip Erdoğan; and the President of the Palestinian Authority, Mahmoud Abbas (Abu Mazen), and extended his wishes on the occasion of the start of the month of Ramadan," the president's office said.
As Saudi Arabia is home of Islam's holiest shrines in Mecca and Media, it was set to decide when the fasting will begin. Other predominantly Sunni countries, like Egypt and Qatar, said they would also begin observing Ramadan on Thursday.
The same rules will apply to the Palestinian territories. Earlier on Monday, Israel announced the easing of security restrictions for the Palestinian population in the West Bank during Ramadan.
In the meantime, Jordan, Morocco and Algeria announced they would make a decision on Wednesday with the possibility of Ramadan starting on Friday in those countries.
This article received 0 comments