Rare book containing first printed Arabic words for sale in UAE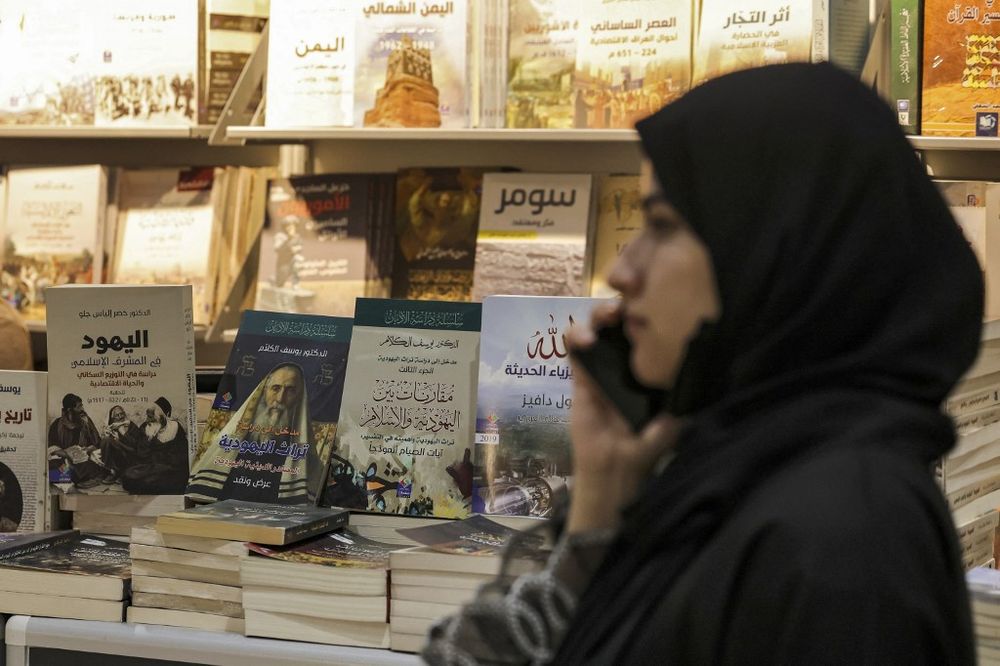 The Abu Dhabi International Book Fair brings many valuable items for auction, and this year it features a famous 15th century incunable worth over $250,000
The Abu Dhabi International Book Fair in the United Arab Emirates (UAE) brought to its shores the oldest printed book with the appearance of Arabic letters. The famous 15th century incunable made its debut with a starting bid of over $250,000, and is on display from May 22 to 28.
"We have one of the earliest books ever printed in the world in our exhibit this year – the 'Hypnerotomachia Poliphili,'" Pom Harrington, owner of the rare books seller Peter Harrington, who said it was "published within the first 100 years of the invention of printing and considered to be the most beautiful illustrated book of the European Renaissance."
The book features the first published appearance of Arabic words anywhere in the world, and "two of the three inscriptions accompanied by beautiful woodcuts," Harrington said, referring to illustrations created by the process in which wooden blocks were carved and covered with ink in order to 'stamp' an imprint of the engraved image.
In the story "Hypnerotomachia Poliphili," the protagonist arrives at three gates marked in four languages. Harrington highlighted the significance as "it additionally honors Arabic as one of the world's four sacred languages alongside Greek, Roman and Hebrew."
"It is a book that would take pride of place in any Middle Eastern museum collection, not just for its aesthetic beauty but for its historical significance," concluded the rare books seller.
The UAE signaled to the world that it's no longer just an oil-funded Gulf state, but a technology hub, as well as a history-maker. In September 2020, Israel and the Emirates normalized diplomatic relations as part of the Abraham Accords, setting aside historical differences for a brighter future.
This article received 0 comments