Archeologists discover Aphrodite temple in sunken Egyptian city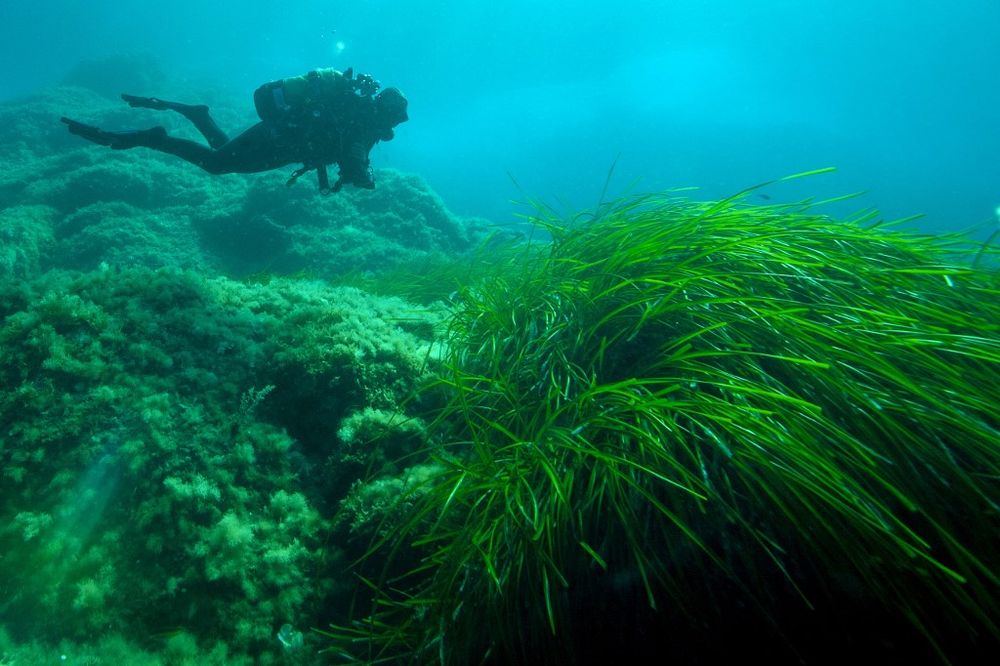 The archeological mission in Egypt searched the underwater excavations in the city of Thonis-Heraklion, which is submerged near the Abu Qir Bay in Alexandria
Egyptian authorities and French archeologist Franck Goddio announced Tuesday that a temple of the ancient Greek goddess Aprohodite was found in the sunken city of Thonis-Heraklion, near Alexandria.
In response to the significant find, several statements were released by officials from Egypt's authorities, including the head of the Supreme Council of Antiquities Mostafa Waziri and Director General of the Sunken Antiquities Department Islam Selim.
"The joint Egyptian-French archaeological mission, between the Supreme Council of Antiquities and the European Institute of Marine Archaeology, found a temple to the goddess Aphrodite from the fifth century BC," Waziri said in a statement.
He then pointed out that "this was done during underwater excavations in the city of Thonis-Heraklion, which is submerged in Abu Qir Bay in Alexandria."
The statement highlighted that "the mission found inside the temple bronze and ceramic artifacts imported from Greece, in addition to the remains of buildings supported by wooden beams dating back to the fifth century BC."
For his part, Selim explained, "the sunken city of Thonis-Heraklion is located 7 km from the coast of Abu Qir," according to the same statement.
The Egyptian official added that the historic city, rediscovered in 2000, "was considered Egypt's largest port on the Mediterranean coast before Alexander the Great founded the city of Alexandria in 331 BC, and the earthquakes that struck the country in the past caused it to sink completely under the sea."
Read more stories like this:
• 'Magical' artifacts found on Hajj pilgrim route to Mecca in the Eilat mountains >>
• City of David canals leave archeologists with more questions than answers >>
• Rare cache of Roman weapons discovered in Judean Desert cave >>
This article received 0 comments