Lebanon set to be 'grey-listed' by financial crime watchdog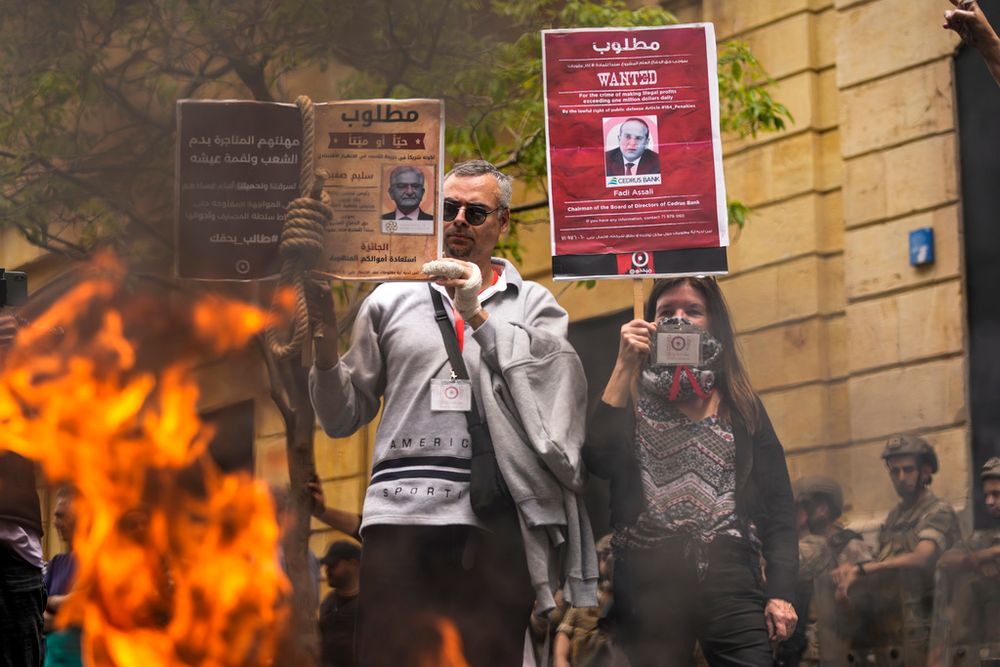 Being added to the list of countries under special scrutiny would be another major blow as Lebanon struggles to secure a deal with the IMF
A regional financial crime watchdog is expected to place Lebanon on a "grey list" over unsatisfactory practices to prevent money laundering and terrorism financing, according to sources familiar with the matter.
Lebanon's currency has lost over 98 percent of its value since the country entered into a financial tailspin in 2019, plunging most of the population into poverty. Diplomats have been expressing concern for months that the increasingly cash-based economy could hide growing illicit flows of money.
The Middle East and North Africa section of the Financial Action Task Force (FATF) has carried out a preliminary evaluation of Lebanon's economy, which sources told Reuters it will share with member states this week in Bahrain. Lebanon's cumulative score of that evaluation puts Beirut "one mark over the threshold to be grey-listed," said a diplomatic source who saw a copy of the preliminary report.
Being added to the list of countries under special scrutiny would be another major blow as Lebanon struggles to secure a deal with the International Monetary Fund.
According to a draft seen by Reuters, Lebanon was scored as only partially compliant in several categories, including anti-money laundering measures, transparency on beneficial ownership of firms, and mutual legal assistance in asset freezing and confiscation.
A financial source familiar with the matter said the draft gave Lebanon a score worthy of grey-listing: "Authorities are trying very hard to stop that from happening."
But another diplomatic source said the draft document was already lenient, given the collapsing state of the Lebanese economy: "Anything but grey-listing would be a scandal."
Being put on the FATF grey list could disrupt a country's capital flows, with banks possibly exiting relationships with customers based in high-risk countries to reduce compliance costs. Such a listing also risks reputational damage, credit rating adjustments, trouble obtaining global finance, and higher transaction costs.
This article received 0 comments