West Bank Israelis say Palestinian waste fires are 'killing us slowly'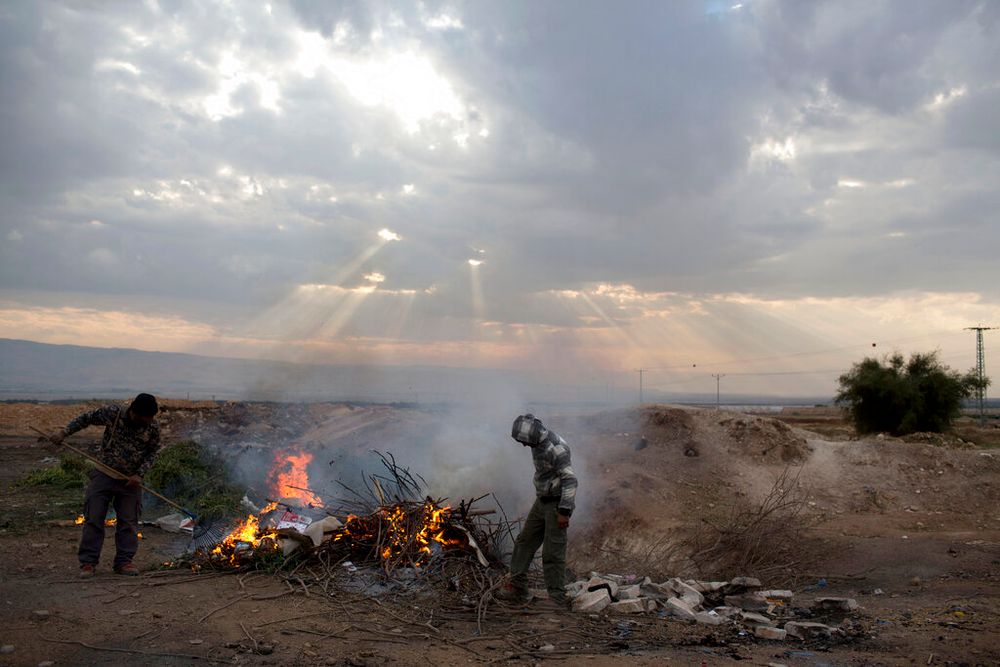 'We report and the feeling is that there is no response. The suffering is daily – you cannot play outside, do sports, or go on a walk'
Israeli settlers living in the West Bank on Monday warned that illegal waste fires were "killing us slowly," during an emergency forum over trash pollution.
Burning trash is common in Palestinian locales throughout the West Bank as well as in areas across Israel.
"I didn't imagine that I would have to fight to get clean air, our house is closed all the time," said Reut Schechter, a resident of the Kedem Arava community. "My children have an aggravation of hives and tingling in the throat, the neighbors' children have asthma. I don't want to get into a situation of severe and serious illnesses. This is an anxiety that accompanies me every day," she told The Jerusalem Post.
Schechter described how the frequency and duration of waste fires have recently increased, saying they "can be for several days in a row" and last all day long.
"We report and the feeling is that there is no response. The suffering is daily – you cannot play outside, do sports, or go on a walk," she added.
While it is widely agreed that waste is a problem in both the West Bank and Israel, there remains a disconnect as to why many resort to burning and how to address it.
"Waste is the main environmental problem in the West Bank," said Abeer Butmeh, coordinator of the PENGON - FoE Palestine environmental NGO. "We established an environmental complaint system, and most of the complaints are about waste. It's a result of Israeli restrictions, we can't manage it or develop solutions," she told i24NEWS.
Butmeh stressed that the best way to address the problem of waste and reduce the frequency of burning in the West Bank was to implement more landfills.
"But there are a lot of restrictions, and there's no social acceptance of new landfills from communities that would be near them," she said, explaining that while there are some environmentally friendly landfills in the West Bank, in Area C – which is administered by Israel and constitutes a majority of the region – does not have any.
She blamed Israeli restrictions and lack of awareness among Palestinian residents.
"There's a lack of environmental awareness among the people. They burn their waste or throw it anywhere. However, Israel must also give us permission to implement landfills in Area C, but they gave us a condition that they must be connected to Israeli settlements," she explained. "The Palestinian Authority rejected the condition because when we accept to link them, we legitimize the settlements."
"As a result, there aren't enough landfills, and the ones we do have only serve certain communities. It's over-saturated, and people are forced to burn their waste."
The chairman of the Israeli parliament's Interior Affairs Committee, Yakov Asher, noted that plastics and metals are burned in the fires as well, called for heavier enforcement at crossings through which waste passes, and urged the creation of relevant legislation on the matter.
A 2021 pollution report published by Israel's Environmental Protection Ministry's Pollutant Release and Transfer Register found that illegal waste fires caused 43 percent of the air pollution in the Jewish state, and reported 12,762 such fires that year.
In May 2022, after the Environmental Protection Ministry and Nature and Parks Authority launched a special unit to combat illegal waste fires, they said the number of incidents decreased by 30 percent.
This article received 2 comments