Deadly epidemic kills off sea urchins, imperils Red Sea coral reefs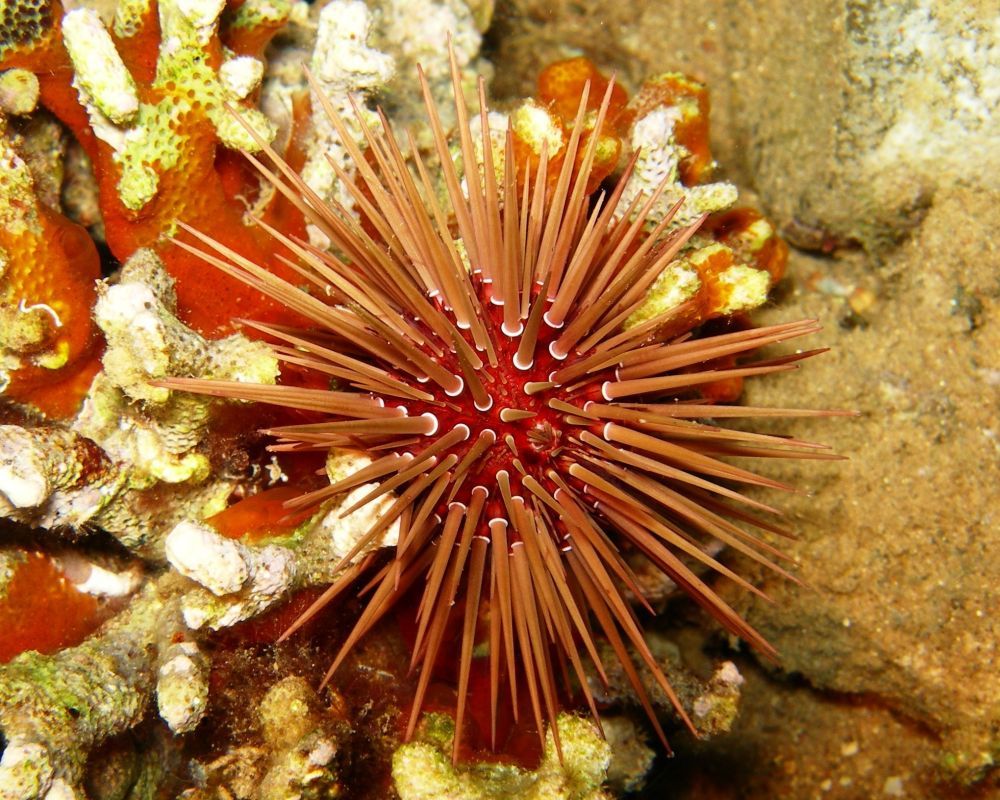 'There is nothing that can be done to stop this at the moment,' experts say about an epidemic that decimated the black sea urchin population
A deadly epidemic has killed the whole population of black sea urchins in the Gulf of Eilat in the last few months, and continues to spread through the Red Sea threatening unique coral reefs, according to Tel Aviv University.
An Israeli research team found that mass mortality of sea urchins has also been registered in Jordan, Egypt and Saudi Arabia. Lead researcher Omri Bronstein, from Tel Aviv University's Steinhardt Museum of Natural History and School of Zoology, said that in just two days a long-spined black sea urchin called Diadema setosum was turned into a skeleton, likely by a disease-causing ciliate parasite.
According to Bronstein, the first reports of this epidemic came from the Mediterranean Sea area, including Greece and Turkey. While at first it wasn't a concern for the Israeli researchers, due to the urchins being an invasive species, the pathogen is now crossing into the natural population of the Red Sea.
"There is nothing that can be done to stop this at the moment," said the expert, adding that there is a "very narrow window" to create an isolated population of the sea urchins that remain in other areas and could be reintroduced later on.
The researchers submitted a report to Israeli environmental authorities, and they are now considering emergency steps to protect the coral reefs near the Israeli resort town of Eilat that is renowned for its unique corals.
The sea urchins feed on algae, preventing them from blocking sunshine and smothering the reefs, and are vital for maintaining the health of the coral reef.
"Coral doesn't stand a chance competing with algae. That's why we need sea urchins," Bronstein explained. "Without this species, as we've seen—this is not imagination, we've seen it happening in front of our eyes—it is not a good future."
This article received 0 comments