UAE promises to 'set the bar very high' at COP28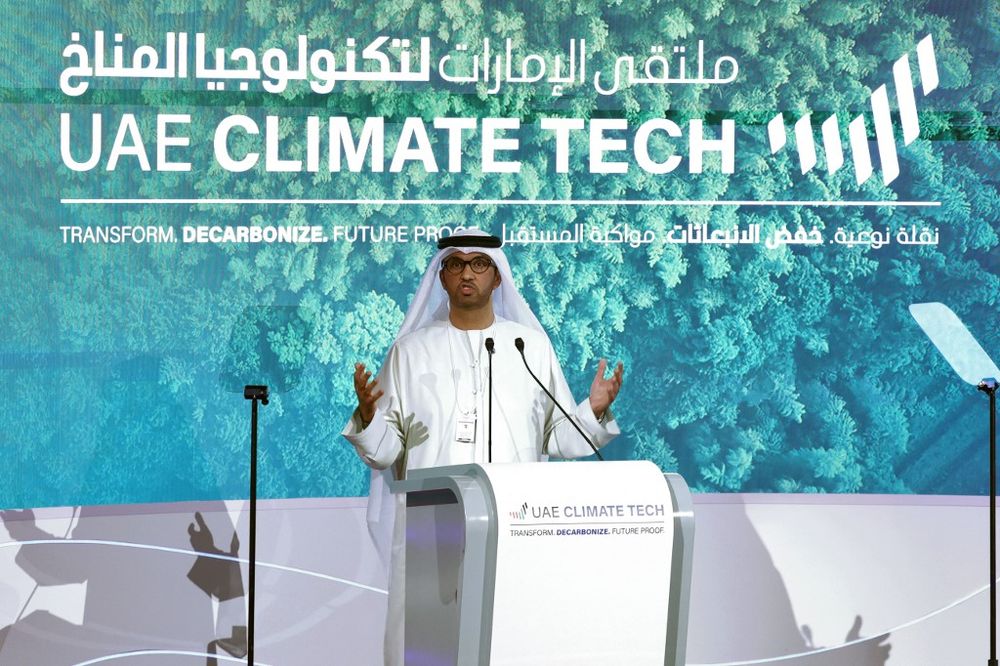 An Emirati diplomat says to 'let all sectors of the economy come, but let them say what their solutions are' for the climate crisis
Under scrutiny toward an annual UN climate conference, the United Arab Emirates (UAE) promised to make the COP28 "game-changing" and hasn't ruled out anyone from the negotiation table, but stated: "Let them say what their solutions are."
"We want a negotiation process that brings everyone to the table, but we want to set the bar very high. Let all sectors of the economy come, but let them say what their solutions are," Ambassador Majid Al Suwaidi, Director General of COP28 in Dubai, told AFP.
"We challenged the oil and gas sector," said Al Suwaidi, "but we also consulted with aviation, shipping, all the sectors where reducing greenhouse gas emissions is difficult."
"We need to discuss with those who know, who have the capacity, the resources, the know-how, the technical and technological capability that will help us meet emissions targets," justified the Emirati diplomat, "while enabling sustainable economic growth for these sectors that provide jobs and opportunities for so many people."
After the chairman of the country's national oil company, Sultan al-Jaber, was given the reins to lead negotiations at the international UN conference, many NGOs were quick to criticize the hypocrisy and question the UAE's climate ambitions, particularly as scientists claim the world is inching closer to "uncharted territory."
"President of the UAE Mohammed bin Zayed Al Nahyan wants to send a very important and clear message to the world, that the UAE is a responsible energy supplier that works hard to do this shift to alternative resources," said Loay Alshareef, a peace activist and expert in Arab-Israeli relations.
"Oil producing countries have the most advanced know-how to lower the carbon emissions," Alshareef added.
However, mixed signals have been sent by the Emirates. Climate Change and Environment Minister Mariam Almheiriwhile told Reuters that countries should commit to clean and renewable energy, but the world is not ready to "switch off" from fossil emissions.
"The renewable space is advancing and accelerating extremely fast, but we are nowhere near to being able to say that we can switch off fossil fuels and solely depend on clean and renewable energy," Almheiriwhile said, highlighting that it could hurt countries that depend on fossil fuels or can not easily replace them.
This article received 0 comments