Iran's UN envoy blames Israel for Isfahan strike, vows 'firm response'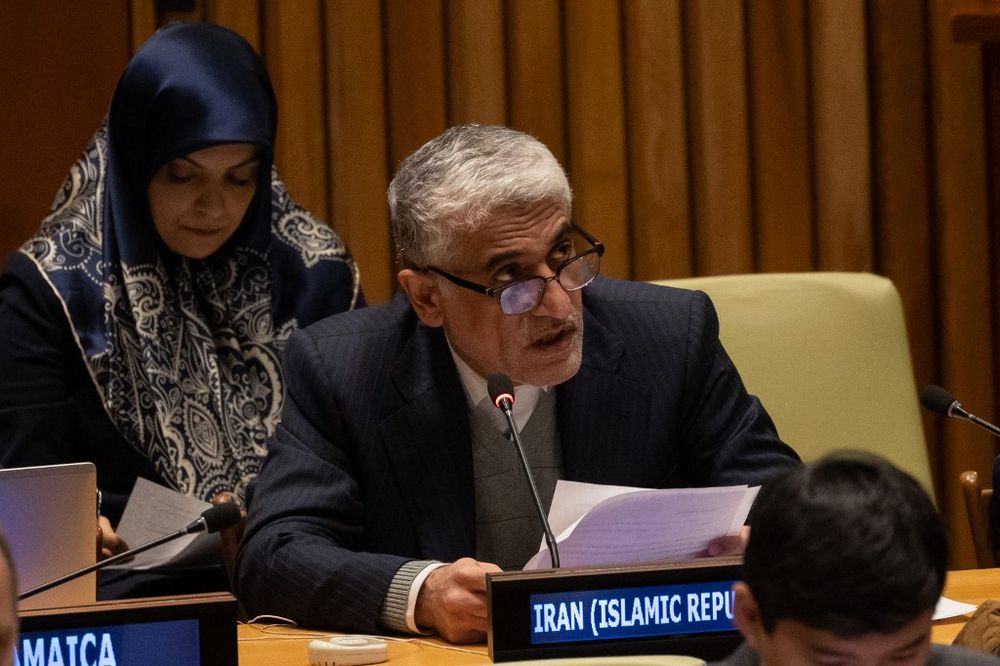 'Iran preserves the right to give a firm response whenever and however it feels necessary'
Iran blamed Israel for a drone attack on a military facility in Isfahan, vowing revenge, state media said on Thursday.
According to ISNA news agency, Iran's UN envoy, Amir Saeid Iravani, said in a letter to the UN chief that a preliminary investigation found that Jerusalem was behind Saturday's attack - already attributed to Israel by several U.S. media outlets.
"Iran preserves the right to give a firm response whenever and however it feels necessary," Iravani's letter said.
"This action undertaken by Israel goes against international law," it added.
Earlier on Wednesday, a report by pro-regime media suggested that the equipment that was used to conduct a strike on Isfahan, along with explosives, entered Iran "on the order of a foreign security service" and with the help of Kurdish opposition groups.
On Monday, The New York Times reported that Israel's spy agency Mossad was behind the strike that was motivated by Jerusalem's security concerns, according to unnamed American intelligence officials. The site in Isfahan is as a major center for missile production in Iran. Local authorities denied serious damage was caused by the strike.
This article received 0 comments