Netanyahu: If Iran could threaten every U.S. city with nuclear extortion, it would change history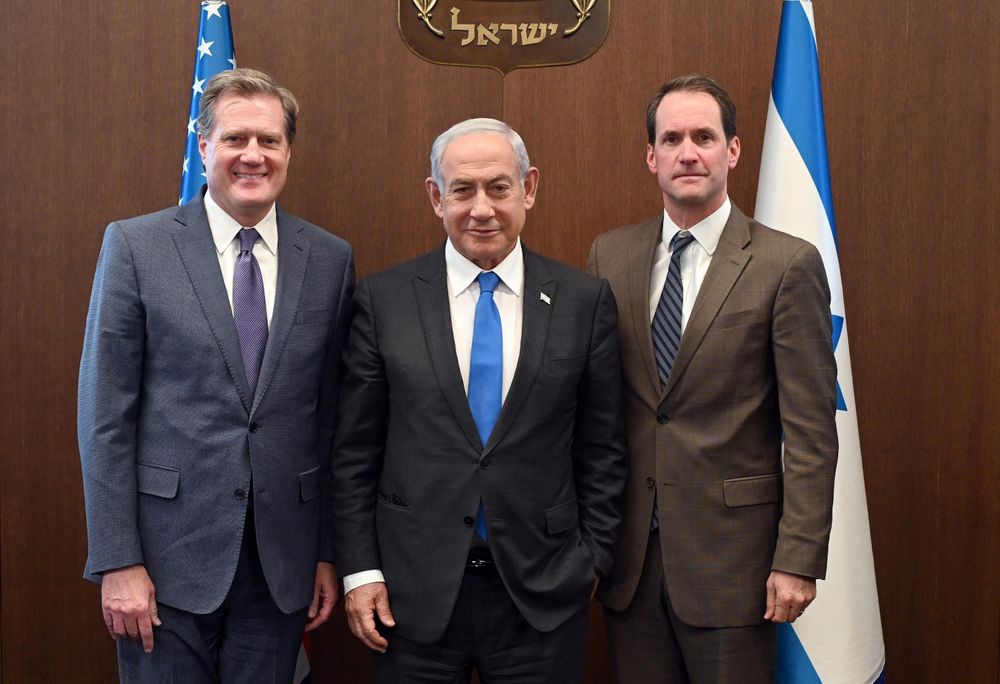 The Israeli leader's remarks came shortly after his defense minister revealed significant progress in the Iranian nuclear program
Israel's Prime Minister Benjamin Netanyahu on Thursday warned a delegation of bipartisan members of the U.S. Congress in Jerusalem about Iran's nuclear capabilities, shortly after his defense minister revealed significant progress in the Iranian nuclear program.
"Iran is equivalent to 50 North Koreas. It is not just a neighborhood bully... it is an ideological force that sees us, Israel, as the little devil and sees [the United States] as the big devil," Netanyahu told the delegation led by the Chairman of the Intelligence Committee of the House of Representatives, Congressman Michael Turner.
"If Iran could threaten every city in the United States with nuclear extortion, it would change history," Netanyahu urged.
Earlier on Thursday, Israel's Defense Minister Yoav Gallant revealed significant progress in the Iranian nuclear program, during an official visit to Greece hosted by his Greek counterpart Nikolaos Panagiotopoulos.
"Make no mistake – Iran will not be satisfied by a single nuclear bomb" Gallant stated, "so far, Iran has gained material enriched to 20 percent and 60 percent for five nuclear bombs."
After being greeted by a state ceremony, the ministers participated in professional discussions. At the end of which, the pair delivered statements to the press.
Gallant emphasized the resounding strength of bilateral ties between Israel and Greece. In addition to the threat of Iranian regional aggression, and the progress in its nuclear program, he also addressed the recent security events in Israel.
"Cooperation between Israel and Greece has received public attention last month, with the arrest of two terrorists sent by the Iranian Revolutionary Guards (IRGC) to attack Israeli targets in Greece," said Gallant, "this is not the only attack that was prevented. In fact, Iran has launched a global terror campaign, under the direct command of its leader."
The Israeli defense minister went on to address the recent wave of rocket launches from Gaza, and the Iranian entrenchment in Syria. And concluded with a warning, "Iranian progress, and enrichment to 90 percent, would be a grave mistake on Iran's part, and could ignite the region."
Israeli leaders have been on political, military, and diplomatic missions to warn of the Iranian threat. Foreign Minister Eli Cohen met with his EU counterpart Josep Borrell in Brussels on Tuesday, and the two agreed to hold a summit later this year to strengthen bilateral relations and address global challenges cooperatively.
This article received 1 comments