Iran's nuclear chief says Tehran will cooperate with international inspectors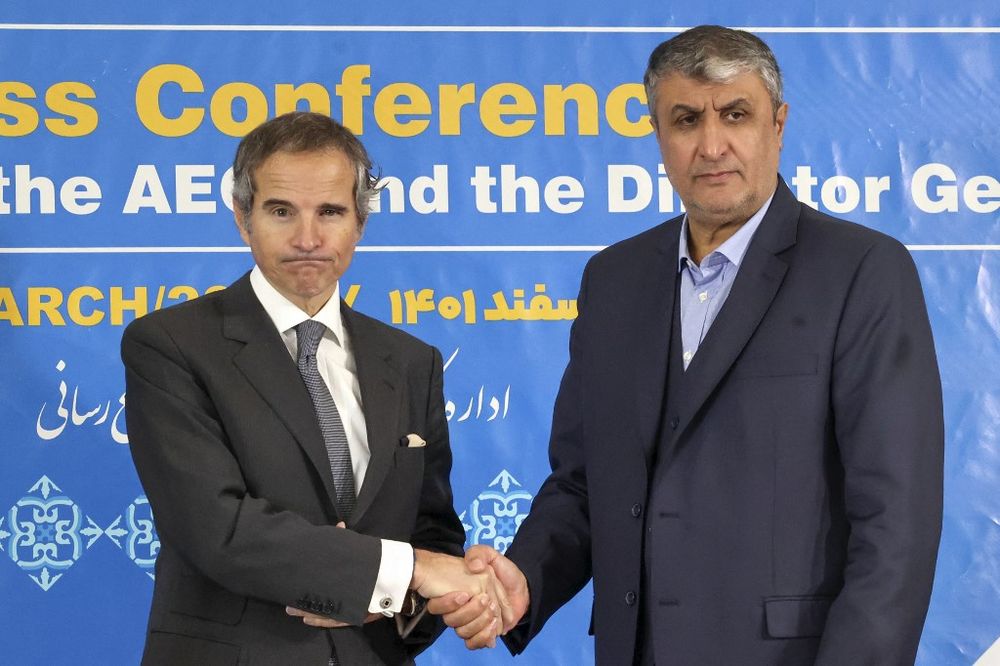 The statements come shortly after Israel's National Security Adviser Tzachi Hanegbi said Iran's new nuclear site is not immune to military strikes
The head of Iran's nuclear program Mohammad Eslami on Wednesday promised that Tehran would cooperate with international inspectors on any "new activities."
According to an official statement that came in response to an AP News report about Iran's new underground tunnels near the Natanz nuclear enrichment facility, Tehran is ready to work with the International Atomic Energy Agency (IAEA).
"The Islamic Republic of Iran is working under the IAEA safeguards, and whenever wants to start new activities, it will coordinate with the IAEA and act accordingly," Eslami said.
His statements came shortly after Israel's National Security Adviser Tzachi Hanegbi said that the new nuclear site that appears to be located 328 feet below ground would not be immune to potential military strikes.
Tehran said that the new facility will replace the above-ground site at Natanz, which was destroyed in 2020 by an explosion, which Iran blamed on Israel. According to AP, the tunnels are too deep underground to be reached by U.S. weapons designed to destroy these facilities.
This article received 0 comments