Iran's Khamenei warns Omani sultan of 'dangers of Zionist regime'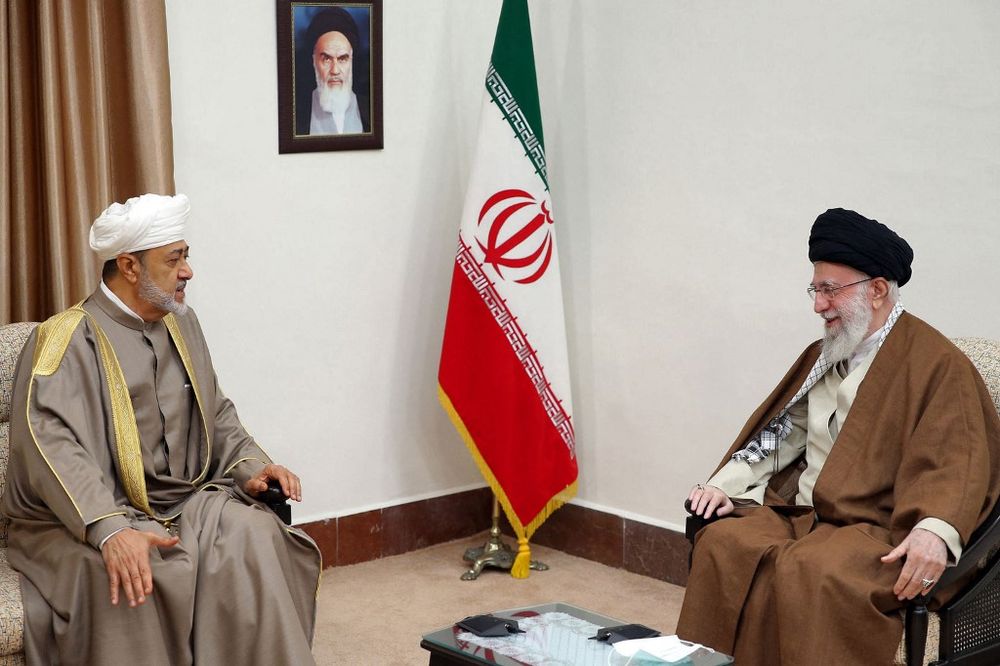 Khamenei also welcomed the resumption of diplomatic ties with Egypt
Iran's Supreme Leader Ayatollah Ali Khamenei on Monday met with Oman's Sultan Haitham bin Tariq Al Said and warned him about the "dangers" of Israel's presence in the region.
Khamenei added that all countries in the region need to pay attention to this issue, according to the state Tasnim News agency. He also urged the Omani leader to strengthen the bilateral ties and cooperation between the two states.
"We believe that the expansion of bilateral relations in all fields is beneficial for both countries," Khamenei was quoted as saying.
Oman's sultan - who arrived in Iran on Sunday for a series of talks on security, trade, and other issues - told Khamenei that Egypt would be willing to resume diplomatic relations with Tehran. Cairo has not yet commented on these statements.
"We welcome the Omani Sultan's statement about Egypt's willingness to resume relations with the Islamic Republic of Iran and we have no problem in this regard," Khamenei said, according to his official website.
He also praised Iranian President Ebrahim Raisi for the recent rapprochement with Saudi Arabia, brokered by China.
"These matters are the result of the good policy of Mr. Raisi's administration to expand and strengthen relations with Iran's neighbors and other countries in the region," Khamenei said.
Earlier on Sunday, the sultan met with Raisi, who said bilateral relations could improve in areas including industry and "defense and security affairs." The two leaders signed four memorandums of understanding and agreements on promoting investment, according to Iranian and Omani official media. The visit came shortly after Oman facilitated a prisoner swap between Iran and Belgium.
This article received 1 comments