Southwest Pakistan blast kills at least 52, over 50 wounded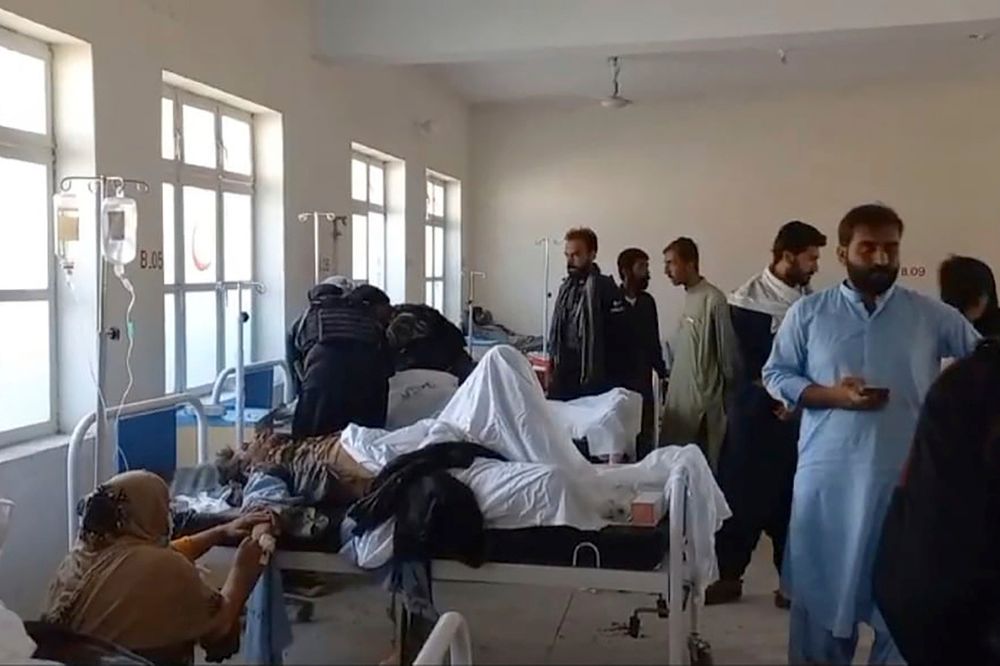 A local police officer stated that it 'seems like a suicide attack' * No group has claimed responsibility * More to come
At least 52 people were killed and over 50 wounded on Friday after a blast at a religious gathering in southwestern Pakistan's Balochistan province, according to the country's police.
Balochistan has been the site of attacks by Islamist and separatist militants in the past.
"It seems a suicide attack," senior local police officer Javed Lehri told Reuters, adding that the bomber blew himself up near the vehicle of Deputy Superintendent of Police Nawaz Gishkori.
No group has yet claimed responsibility for the attacks and the Tehrik-e Taliban Pakistan - an umbrella group of various hardline Sunni Islamist groups - has denied it's involvement.
Dawn News attributed the casualty figures to the assistant commissioner of Mastung district, saying the explosion happened as people gathered for a procession marking the birthday of Prophet Mohammed.
"A procession of hundreds of people came out of the Madina mosque and as it reached Al Falah road a suicide bomber targeted it," said Abdul Razzaq Sasoli, deputy commissioner of Mastung district.
The country's interior ministry confirmed a blast carried out by "terrorist elements."
"The attack on innocent people who came to participate in the procession of Eid Milad-ul-Nabi is a very heinous act," it said in a statement.
More to come…
This article received 0 comments