Netanyahu: Iran's terrorist regime won't prevent Israel from 'further expanding circle of peace'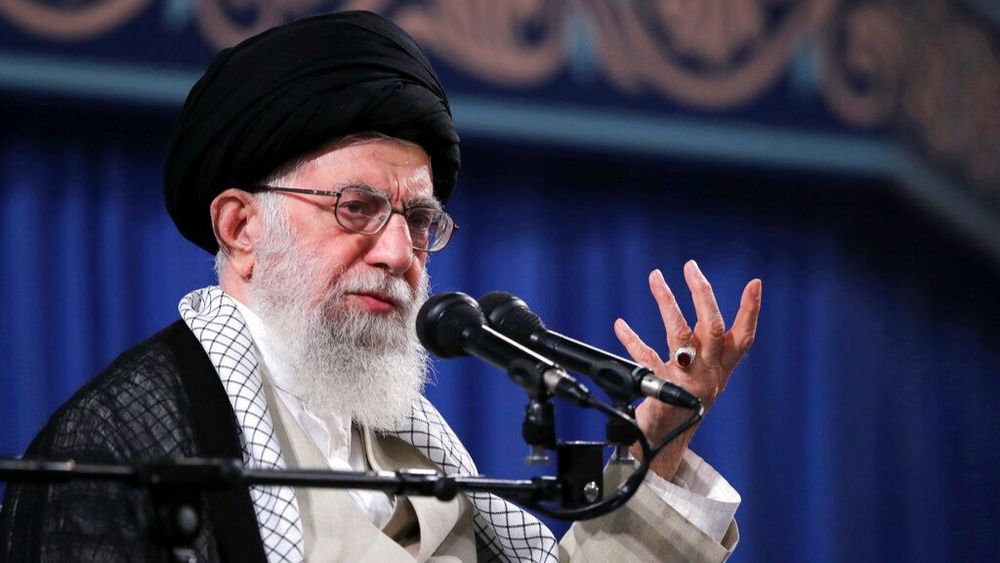 'Defeat awaits them. They are making a mistake' says the Iranian supreme leader on U.S.-mediated talks between Israel and Saudi Arabia
Iran's "terrorist regime" will not prevent Israel from "further expanding the circle of peace," in the Middle East, Prime Minister Benjamin Netanyahu said on Tuesday in retort to remarks by the Islamic Republic's supreme leader.
Iran's Supreme Leader Ayatollah Ali Khamenei slammed normalization efforts with Israel, particularly ongoing negotiations with Saudi Arabia, during a ceremony honoring the birth of Islam's prophet.
Enmities toward Islam, particularly the desecration of the Holy Quran in European countries, was another topic the Iranian Supreme Leader discussed in his speech.
"The masterminds behind this crime and this hateful act think they can undermine the Quran, but they are wrong. They destroy themselves," Khamenei asserted.
Iran's Supreme Leader then said the Islamic Republic strongly believes governments that pursue a "normalization wager" with Israel would suffer greatly, adding "defeat awaits them."
"They are making a mistake. As the Europeans say, 'They are betting on a losing horse,'" he stated.
"Today, the situation of the Zionist regime is not a situation that would encourage proximity toward it," he warned, adding that the State of Israel will be entirely eradicated from the region.
Israel's Defense Minister Yoav Gallant responded by saying the rhetoric issuing from
"the murderous terrorist regime in Iran" represented an attempt "to sabotage the peace efforts with idle threats."
"Iran will continue to act to spread terror and destruction, Israel - to achieve security for its citizens and peace in the Middle East."
This article received 0 comments