UK's Prince Charles visits baptism site on Jordan River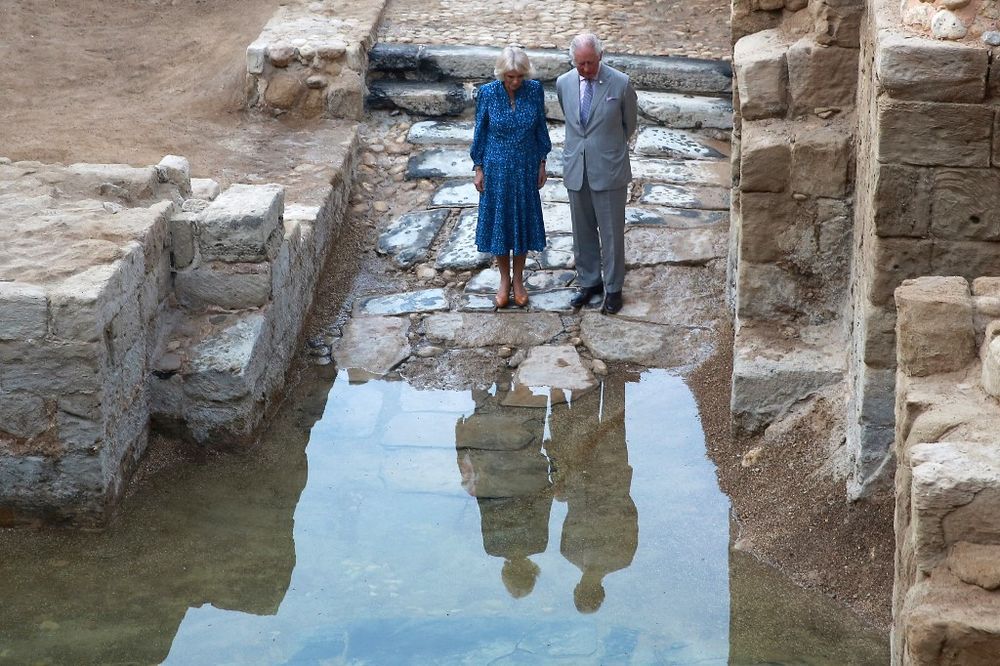 The visit marks the first overseas trip by senior UK royals since the start of the pandemic
United Kingdom royals Prince Charles and his wife Duchess Camilla visited a religious site on the Jordan River Tuesday, where Jesus is believed to have been baptized.
The visit marks the first international excursion by top members of the UK royal family since the start of the pandemic.
Upon touching down in Amman on Tuesday, the two were greeted by Jordan's King Abdullah II and Queen Rania with a reception at Al-Husseiniya Palace.
While the Prince attended a closed meeting on the bilateral relationship between Jordan and the UK, Duchess Camilla accompanied Queen Rania to the Queen Rania Family and Children Center (QRFCC).
The center "offers holistic services to combat child abuse and strengthen the family unit," according to a press release from Queen Rania's office.
During their two-day tour of Jordan, the pair are expected to meet with several of the country's religious figures and aid group representatives, as well as embark on tours of the nation's archeological excavations.
Charles and Camilla will also visit Egypt on Wednesday, a trip which intends to highlight close ties between the two nations, a press release from the Prince's office detailed.
The excursion "will provide an opportunity to demonstrate Egypt's growing commitment to protecting the environment," the statement added.
This article received 0 comments