Turkey summons Dutch envoy over tearing of Quran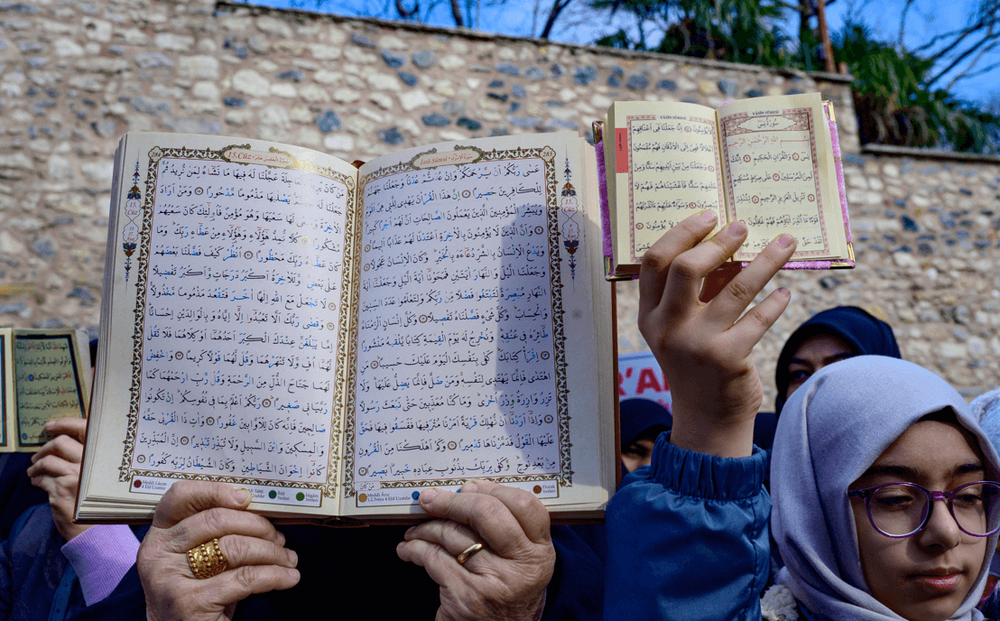 The Turkish Foreign Ministry condemned the one-man protest 'in the strongest possible terms'
Ankara summoned the Dutch ambassador to Turkey on Tuesday for a reprimand in response to a recent anti-Islam protest in the Hague, which involved tearing pages from the Quran.
Turkey's Foreign Ministry condemned the one-man protest "in the strongest possible terms," calling it a "vile attack by an anti-Islamic person."
The incident took place in the Dutch city on Sunday. According to media reports, it was initiated by the head of the local branch of the German anti-Islam group Pegida Edwin Wagensveld. He tore pages from the Muslim holy book and walked on them.
It happened shortly after a similar protest was held outside the Turkish embassy in the Swedish capital of Stockholm, where Rasmus Paludan, a leader of a far-right Danish political party who also holds Swedish citizenship, burnt a copy of the Quran.
This sparked outrage in Turkey and led to its President Recep Tayyip Erdogan saying on Monday that Ankara would not support Sweden's NATO membership bid. This statement led Finland, which applied to join NATO together with its neighbor last year, to consider joining the defense alliance without Sweden.
This article received 0 comments