Assad says would welcome more Russian troops, bases in Syria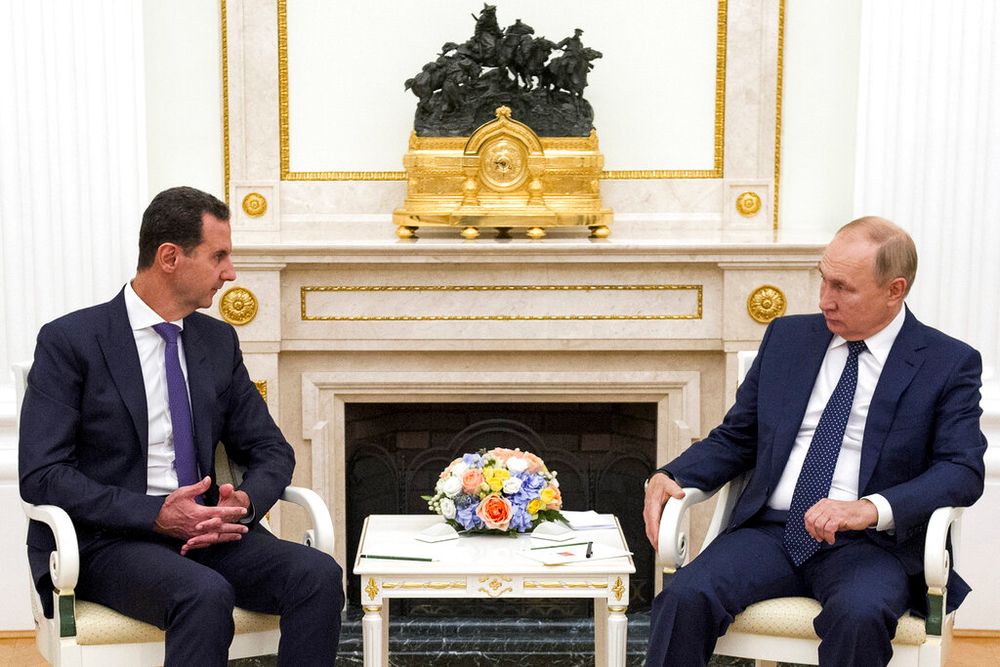 Assad said that Russian military bases in the country should receive the most advanced weapons
Syrian President Bashar Al-Assad said in an interview on Thursday that he would welcome the expansion of Russia's military presence in Syria.
Assad, who arrived in Moscow on Monday for talks with his Russian counterpart Vladimir Putin, added that this presence doesn't have to be temporary.
"We believe that if Russia has the desire to expand bases or increase their number, it is a technical or logistical issue. If there is such a desire, then we think that expanding the Russian presence in Syria is a good thing," he told the Russian state RIA news agency.
Answering the question about the possibility of deploying Russian hypersonic missiles to Syria, Assad said that Russian military bases in the country should receive the most advanced weapons to ensure effective deterrence of threats.
"Of course, if you are going to create bases, the goal is not to make the bases weak from a military point of view. Bases are needed to have a deterrent or balancing effect, they should be armed with the best weapons, which is natural and logical. Whether it will be hypersonic missiles or any other more advanced weapons now and in the future, the principle is of course the same," Assad said.
He added that most Syrians support the Russian invasion of Ukraine and blamed President Volodymyr Zelensky of waging "World War Three" on behalf of the West, comparing Ukraine's army with "terrorists acting on behalf of the West in Syria and other regions."
This article received 0 comments