Palestinian factions 'commit' to ceasefire at refugee camp in Lebanon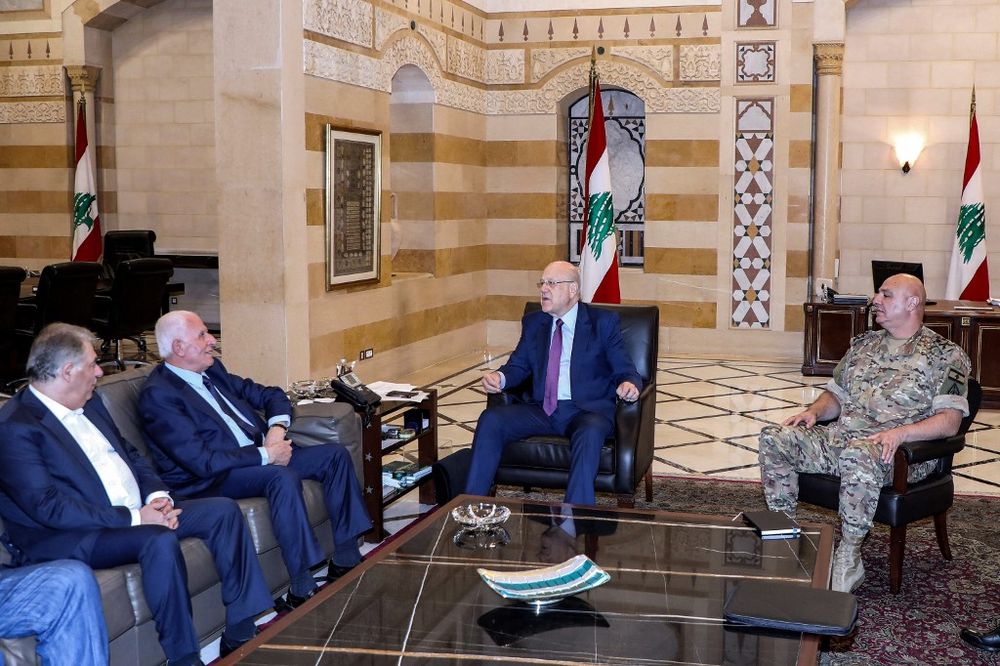 The Palestinian factions also agreed to 'work to facilitate the return of those forced from their homes, and vacate schools as soon as possible'
After nearly a week of renewed deadly clashes, Palestinian factions in Lebanon's Ain el-Hilweh refugee camp agreed to a fledgling ceasefire, a statement said Wednesday.
A "full commitment to consolidating the ceasefire" was expressed and the Palestinian factions agreed to "work to facilitate the return of those forced from their homes, and vacate schools as soon as possible."
The Fatah movement, which rules the West Bank under the leadership of Palestinian Authority President Mahmud Abbas, and its Islamist rival Hamas, de facto ruling the Gaza Strip, released the joint statement.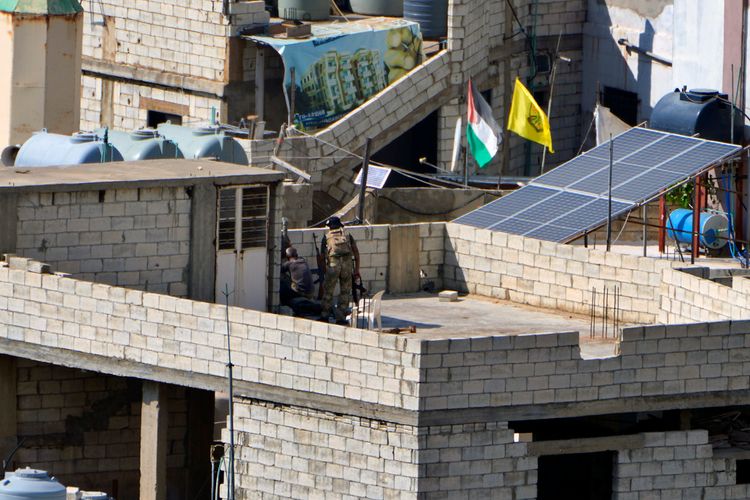 Deadly clashes returned at the start of September to the Ain al-Hilweh refugee camp, located on the outskirts of the coastal Sidon city in Lebanon. Members of Fatah were fighting hardline Islamist militants, while the Hamas terrorist organization stayed out of it.
According to the Palestinian Red Crescent, at least nine people were killed and more than 85 wounded, including fighters and civilians.
Senior Palestinian officials, including Fatah's Azzam al-Ahmad and Hamas's Mussa Abu Marzuk, had met late Tuesday in Beirut, the statement added, saying the factions agreed to also "continue coordination with the Lebanese state."
Lebanon's army has stayed out of the Palestinian camps, leaving the factions to handle security, per a longstanding convention. Nevertheless, with the second eruption of deadly clashes this summer, several officials were involved in the negotiations, including Lebanese caretaker Prime Minister Najib Mikati.
Ain el-Hilweh houses 54,000 registered refugees and thousands more who fled in recent years from Syria. The latest clashes erupted first in July after the death of an Islamist militant, followed by an ambush that killed five Fatah members, including a military leader, and reignited in September.
This article received 1 comments