Turkey attacks PKK in northern Iraq after Ankara blast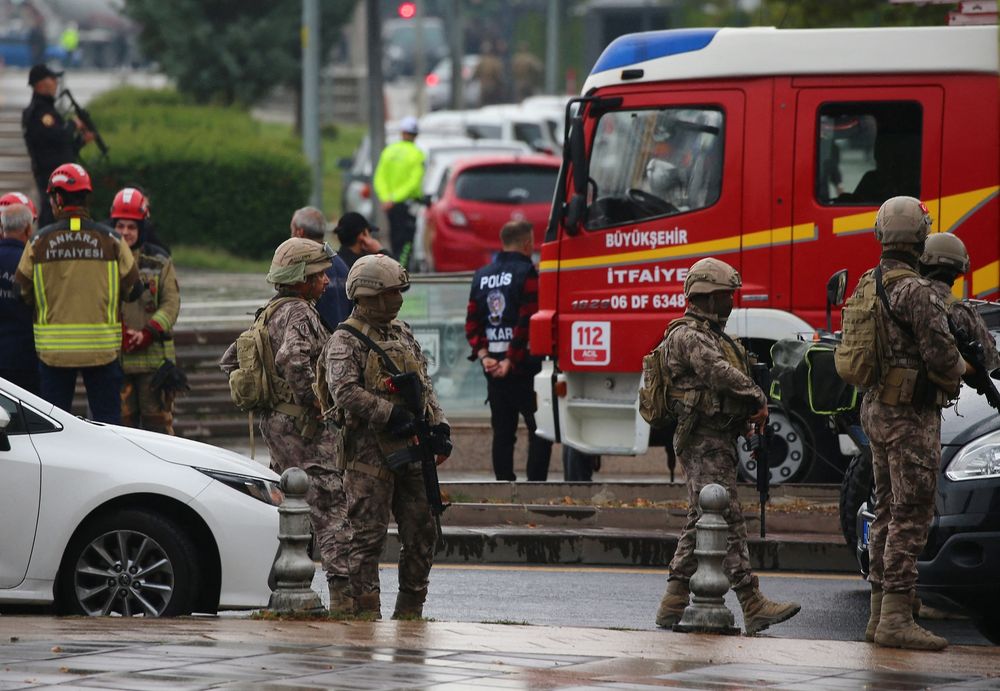 'A sacrificial action was carried out against the Turkish Interior Ministry by a team from our Immortal Brigade,' the PKK said
Turkey attacked northern Iraq on Sunday, hitting targets linked to the Kurdistan Workers' Party (PKK), after the group claimed responsibility for a suicide bombing in the Turkish capital Ankara earlier that day, which injured two people.
The country's defense ministry said it had destroyed "20 targets used by terrorists" in northern Iraq. This comes after the attack on government buildings, which PKK has claimed responsibility for.
"A sacrificial action was carried out against the Turkish Interior Ministry by a team from our Immortal Brigade," the PKK told the ANF news agency, which is close to the Kurdish movement.
The blast killed one of the terrorists and authorities "neutralized," or killed, the other, the interior minister said of the incident that rattled a central district that is home to ministerial buildings and the nearby parliament.
In a speech at the opening of a new parliamentary session, hours later, Turkish President Recep Tayyip Erdogan said "those who threaten the peace and security of citizens have not achieved their goals and never will."
The PKK is listed as a terror group by Turkey and its Western allies, and maintains close ties with Kurdish groups in Syria, Iraq and Iran.
This article received 0 comments