Turkish airstrikes in Syria target Kurdish areas killing 2 people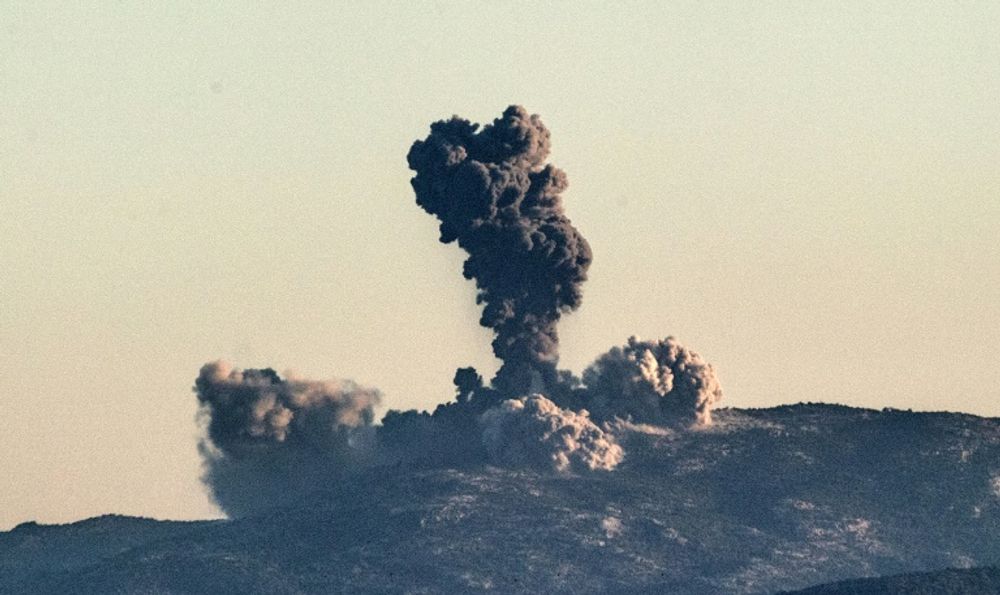 The strikes took place on Thursday following Turkish threats of retaliation for a recent bomb attack
Turkish airstrikes struck Kurdish targets in northeastern Syria, resulting in casualties, according to reports from a monitoring group.
The strikes took place on Thursday following Turkish threats of retaliation for a recent bomb attack.
One of the airstrikes, targeting the Kurdish-controlled region of Hasakeh, hit a car and resulted in the loss of two lives. This information was confirmed by the Syrian Observatory for Human Rights, a UK-based organization known for its sources on the ground.
A spokesman for a Kurdish-dominated coalition, which receives support from the United States, acknowledged that a car had indeed been targeted.
In another strike, Turkish drones targeted a factory north of Hasakeh, leading to injuries for three workers, as reported by Farhad Shami, the spokesman for the Kurdish-led Syrian Democratic Forces (SDF).
In the wake of Turkish threats, there were reports of intensive overflights over areas controlled by the autonomous Kurdish administration in northeastern Syria.
Turkey's military actions extended beyond Syria, as it also launched strikes on positions of the Kurdistan Workers' Party (PKK) in northern Iraq. These actions came in response to a recent attack in Ankara, which was claimed by the PKK and left two policemen wounded.
Turkish Foreign Minister Hakan Fidan alleged that the attackers had received training in Syria, and he issued warnings of reprisals against Kurdish fighters in northeastern Syria.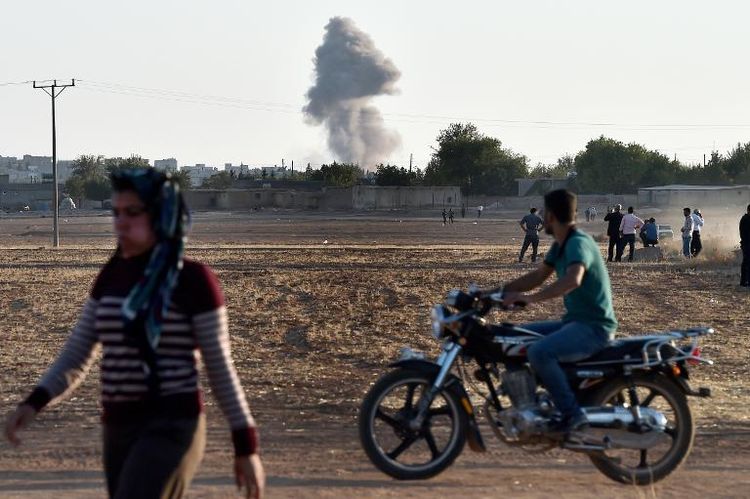 However, SDF commander Mazloum Abdi disputed these allegations on Wednesday, stating, "Turkey is looking for pretexts to legitimize its ongoing attacks on our region and to launch a new military aggression."
The Democratic Union Party (PYD), whose armed wing played a pivotal role in the fight against the Islamic State group in northern Syria with the backing of the United States, strongly condemned the Turkish foreign minister's statements. The PYD characterized them as tantamount to a declaration of war and called upon the international anti-IS coalition to take a stance in its support.
Kurdish forces played a central role in the successful offensive against IS jihadists in Syria in 2019 and continue to receive U.S. support. They maintain control over a semi-autonomous Kurdish region in war-torn northeastern Syria, an area that is frequently targeted by Turkish drone attacks.
Turkey had previously conducted three major operations in northern Syria against Kurdish forces between 2016 and 2019.
This article received 0 comments