Syria retaliates against rebel areas after deadly drone strike on military academy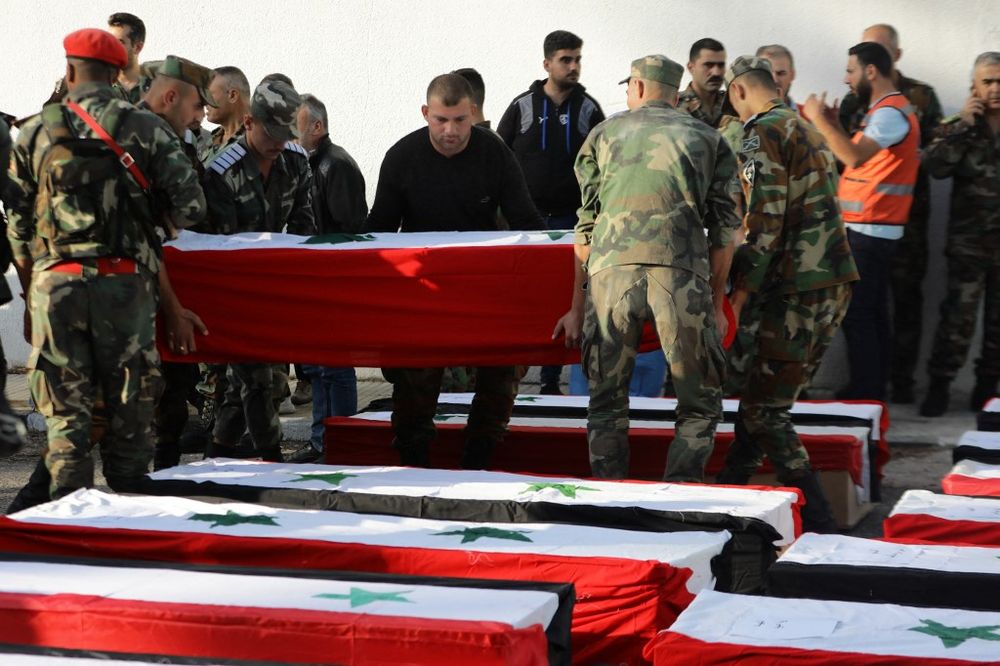 Syrian Health Ministry says at least 89 were killed and 277 wounded after attack on the College of Military Sciences in Homs, some estimates rose to 112 dead
The death toll from a drone strike on a Syrian military academy on Thursday continued to rise overnight, with no responsibility being claimed and Syria only blaming "terrorist organizations."
Syrian state media, citing Syria's Health Ministry, said there were at least 89 dead and 277 wounded from the drone strike on the College of Military Sciences in Homs.
The Syrian Observatory for Human Rights (SOHR), a Britain-based monitor with many local sources, last reported that there were "112 dead including 21 civilians, 11 of them women and girls," saying at least 120 people were wounded.
Official news agency SANA had reported that the attack near the central city of Homs, was by "armed terrorist organizations" which targeted "the graduation ceremony for officers of the military academy," citing an army statement.
The attack was carried out with "explosive-laden drones," the military statement explained, saying it vowed to "respond with full force."
Syria's government declared three days of mourning starting Friday, but also started heavy bombardments of rebel-held areas in retaliation, including the Idlib region and Aleppo province, according to SOHR.
Hayat Tahrir al-Sham, led by Al-Qaeda's former Syria branch, have controlled swathes of the rebel-held area and the terrorist group has used drones to attack government areas in the past. But indiscriminate Syrian shelling has killed an elderly woman and four of her children in Aleppo province, as well as eight people killed and some 30 wounded in Idlib, SOHR reported.
"Today's horrific scenes are a reminder of the need to immediately de-escalate violence, towards a nationwide ceasefire and a cooperative approach to countering Security Council-listed terrorist groups," the UN special envoy for Syria, Geir Pedersen, said in a statement, echoing similar remarks by Secretary-General Antonio Guterres.
This article received 1 comments