Tunisia's Saied looking to appoint envoy, restore ties with Syria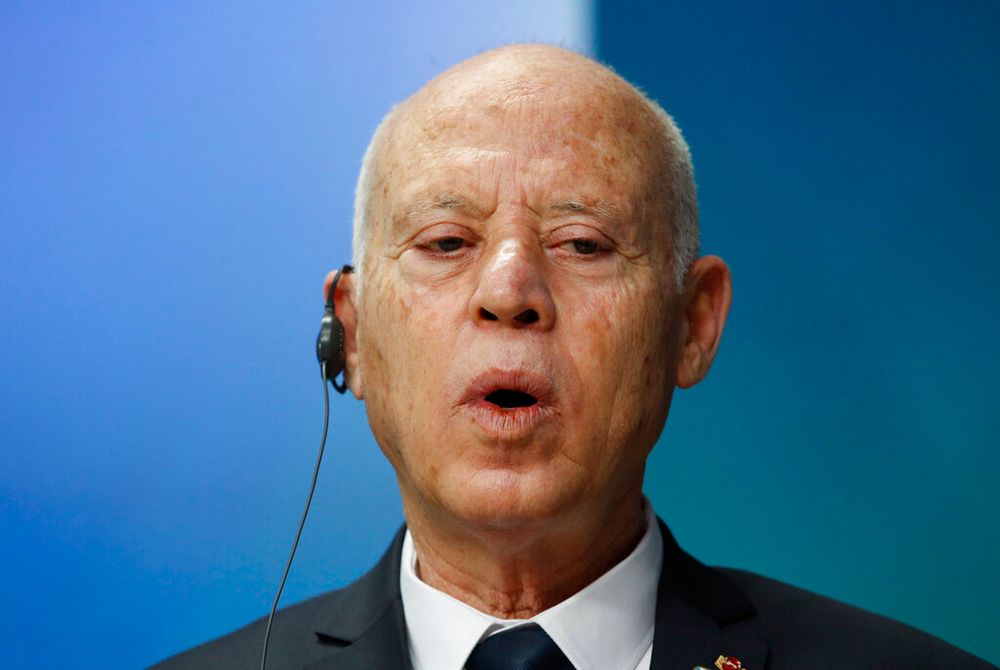 President Saied says the 'question of the regime in Syria concerns only the Syrians,' rejecting any interference in the affairs and 'choices' of others
Tunisian President Kais Saied said Friday he plans to restore diplomatic relations with Syria, over a decade after they were broken off in protest of Damascus's repression of political opponents.
"A decision must be taken on this issue," Saied told his Foreign Minister Nabil Ammar during a meeting, according to a video posted on Facebook by the president's office, noting that he'd also like to see the appointment of Tunisian and Syrian envoys: "Nothing can justify the absence of a Tunisian ambassador in Damascus and an ambassador from Syria in Tunis."
Saied continued to urge that the "question of the regime in Syria concerns only the Syrians," rejecting any interference in the affairs and "choices" of others.
Tunisia cut off diplomatic relations with Syria to protest Bashar al-Assad's brutal crackdown on pro-democracy demonstrations in 2011 that developed into a civil war in which hundreds of thousands of civilians have been killed and millions displaced. The diplomatic rupture – undertaken when former Tunisian president Moncef Marzouki was still in office – was strongly criticized by the opposition at the time.
Since Saied took control of almost all power in July 2021 – in what his political opponents deemed a coup – Tunisia has sent signals it was open to changing its diplomatic stance with Syria. In 2017, Tunisia reinstituted a limited diplomatic mission to Syria, in part to help track more than 3,000 Tunisian militants fighting the Islamic State group there. Last month, Tunis reinforced its diplomatic mission in Damascus with a diplomat.
Political analysts have said that Assad is seeking political advantage in the aftermath of the earthquakes that struck Syria and Turkey last month, pressing for foreign aid to be delivered through his territory as he aims to chip away at his international isolation.
This article received 0 comments