Blinken says U.S. 'actively' working to rebuild diplomatic presence in Libya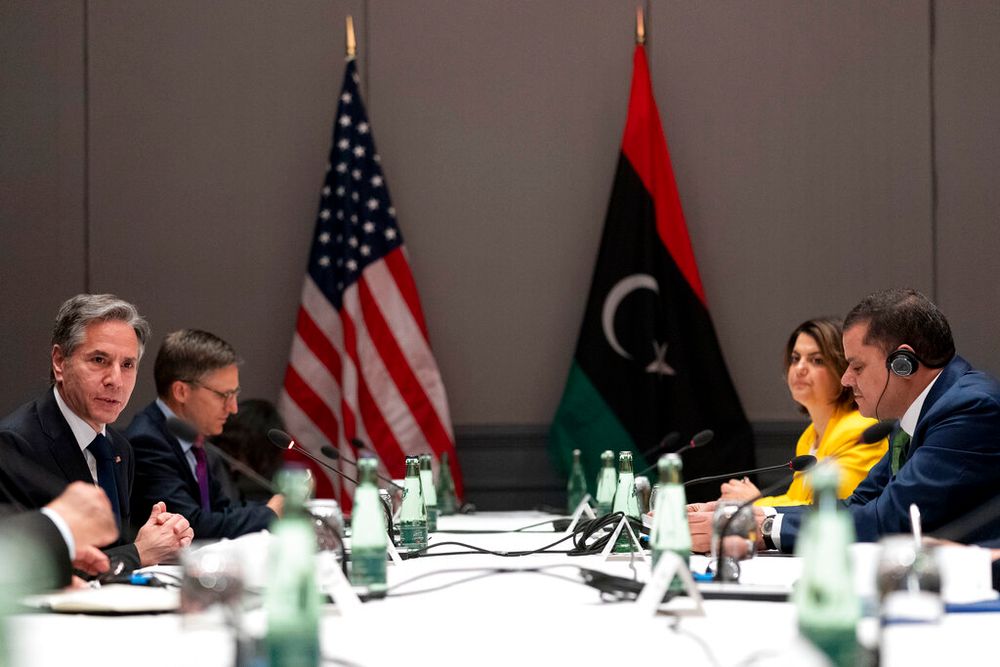 'There's also an important moment where through the work of the UN envoy, there may be a path forward to moving Libya in a better direction'
Washington is "actively" working to re-establish a diplomatic presence in Libya, U.S. Secretary of State Antony Blinken said Wednesday, without specifying when the American embassy would be reopened.
Libya has had little peace since the 2011 NATO-backed uprising that ousted Muammar Gaddafi and after it split in 2014 between rival eastern and western factions. The last major bout of conflict ended in 2020 with a ceasefire.
The United States shut its embassy in Tripoli in 2014 and moved to its mission in neighboring Tunis following intensifying violence between rival factions. Richard Norland, the U.S. special envoy for the north African state, has operated out of the Tunisian capital, taking occasional trips to Libya.
"I can't give you a timetable other than to say that this is something we're very actively working on. I want to see us be able to re-establish an ongoing presence in Libya," Blinken said at a Senate Appropriations subcommittee hearing.
Barbara Leaf, the top U.S. diplomat for the Middle East and north Africa, was touring the region, traveling to Jordan, Egypt, Libya, and Tunisia since last week.
In Libya, the U.S. State Department said Leaf would meet with senior Libyan officials to "underscore U.S. support for UN-facilitated efforts to promote consensus leading to elections in 2023."
"There's also an important moment where through the work of the UN envoy, there may be, and I emphasize maybe, a path forward to moving Libya in a better direction including getting election for legitimate government, and our diplomats are deeply engaged in that," Blinken added.
This article received 0 comments