Egypt planned to supply rockets to Russia, leaked U.S. docs show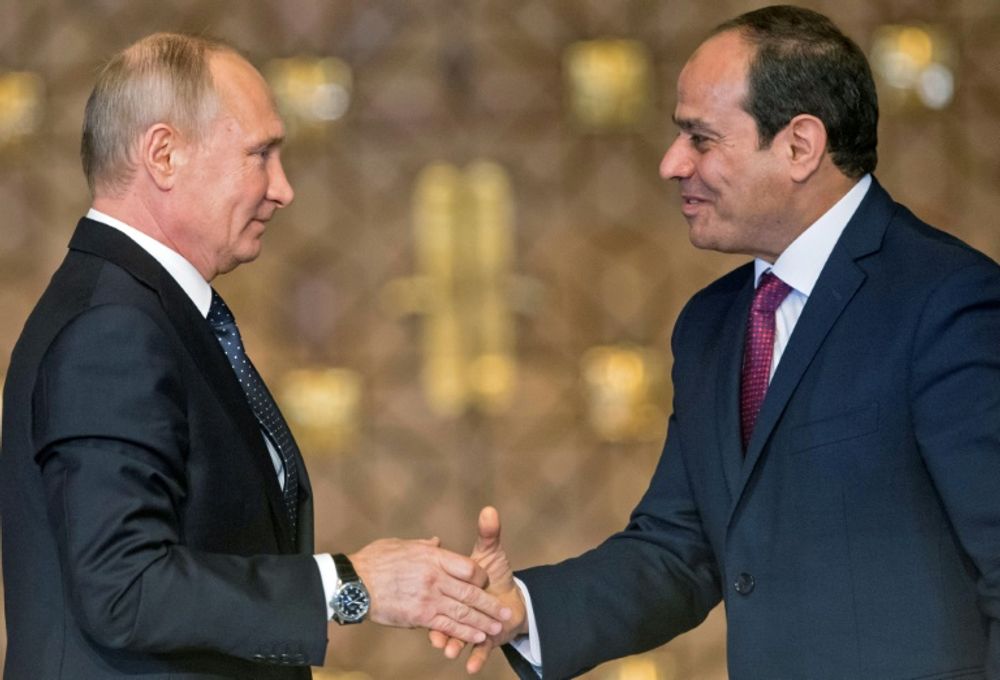 The deal was kept in secret, factory workers were to be told that the rockets are intended for the Egyptian army, the documents reveal
Egypt's President Abdel Fatah al-Sisi ordered to produce and secretly ship to Russia up to 40,000 rockets, leaked Pentagon documents showed.
According to the Washington Post, a classified document revealed conversations between Sisi and senior Egyptian military officials about their plans to supply Russia with artillery rounds and gunpowder. The document dated February 17 showed that the Egyptian president ordered to keep the rockets' production and shipment secret "to avoid problems with the West."
He also told a person referenced in the document as Salah al-Din that factory workers should be convinced the rockets are intended for the Egyptian army. According to the Post, Salah al-Din is likely to be Mohamed Salah al-Din, Egypt's minister of state for military production.
The leaked document quotes him as telling Sisi that he would "order his people to work shift work if necessary because it was the least Egypt could do to repay Russia" for unspecified help provided earlier. According to the document, Salah al-Din also claimed the Russians told him they were willing to "buy anything."
Like most countries in the Middle East, Egypt has tried to stay neutral in the Ukraine-Russia conflict. Being an old ally of Washington, which over the years has provided Cairo with nearly $1 billion a year in security aid, is also making supplying weapons to Russia problematic.
"Egypt's position from the beginning is based on noninvolvement in this crisis and committing to maintain equal distance with both sides, while affirming Egypt's support to the U.N. charter and international law in the U.N. General Assembly resolutions," spokesman for Egypt's Foreign Ministry ambassador Ahmed Abu Zeid told the Post, commenting on the report.
"We continue to urge both parties to cease hostilities and reach a political solution through negotiations," he stressed.
A U.S. government official, speaking on the condition of anonymity, commented on the alleged rocket export deal by saying that Washington was "not aware of any execution of that plan."
"If it's true that Sisi is covertly building rockets for Russia that could be used in Ukraine, we need to have a serious reckoning about the state of our relationship," said Sen. Chris Murphy from the Senate Foreign Relations and Appropriations committees, adding that "Egypt is one of our oldest allies in the Middle East."
This article received 0 comments