Arab League votes to immediately readmit Syria after 12-year absence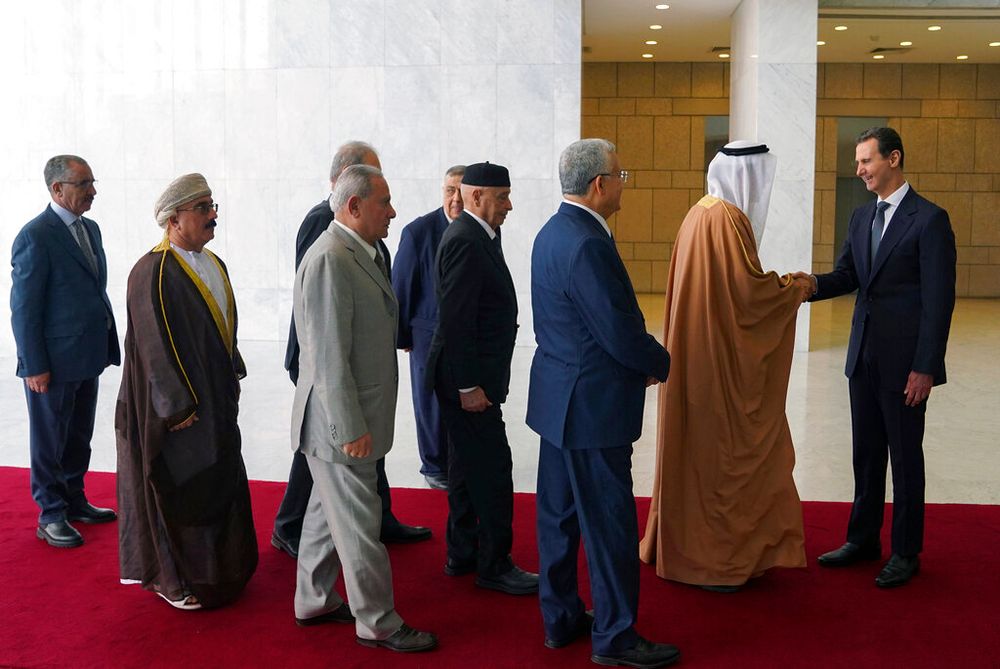 After months of deliberations, the agreement was made before voting occurred and was ratified by the vote
The Arab League agreed on a conditional return of Syria to the organization. The decision will be ratified by the respective foreign ministers in a vote, according to Al-Arabiya.
After months of deliberations, and near certain commitments by various parties, such as the Jordan Foreign Ministry on Friday, the agreement was made before voting took place on Sunday. And through the assembly's vote on Sunday, the decision will be ratified.
Jordan's FM Ayman Safadi noted that Syria had enough votes among the group's 22 members to regain its seat. "Symbolically, it will be important, but that is only a very humble beginning of what will be a very long and difficult and challenging process, given the complexity of the crisis," Safadi told CNN News on Friday.
Several Arab states, including Saudi Arabia and Egypt, already re-engaged with Damascus through high-level visits and meetings. Syrian Foreign Minister Faisal Mekdad met with his regional counterparts as part of a Jordanian initiative to negotiate a roadmap. The plan addressed the issues of refugees, missing detainees, drug smuggling, and Iranian militias.
"The voluntary and safe return of Syrian refugees to their country is a top priority," according to the final communiqué of the meeting, which was attended by the foreign ministers of Syria, Jordan, Saudi Arabia, Iraq and Egypt. The officials also agreed to "take the necessary steps to end smuggling on the borders with Jordan and Iraq."
The Arab League suspended Syria's membership in 2011 over President Bashar al-Assad's brutal crackdown on an uprising that evolved into a civil war. The ensuing conflict lead to the death of more than 500,000 people, the displacement of millions, and battered the country's infrastructure and economy
This article received 0 comments