Storm Daniel leaves thousands dead, over 10,000 missing in Libya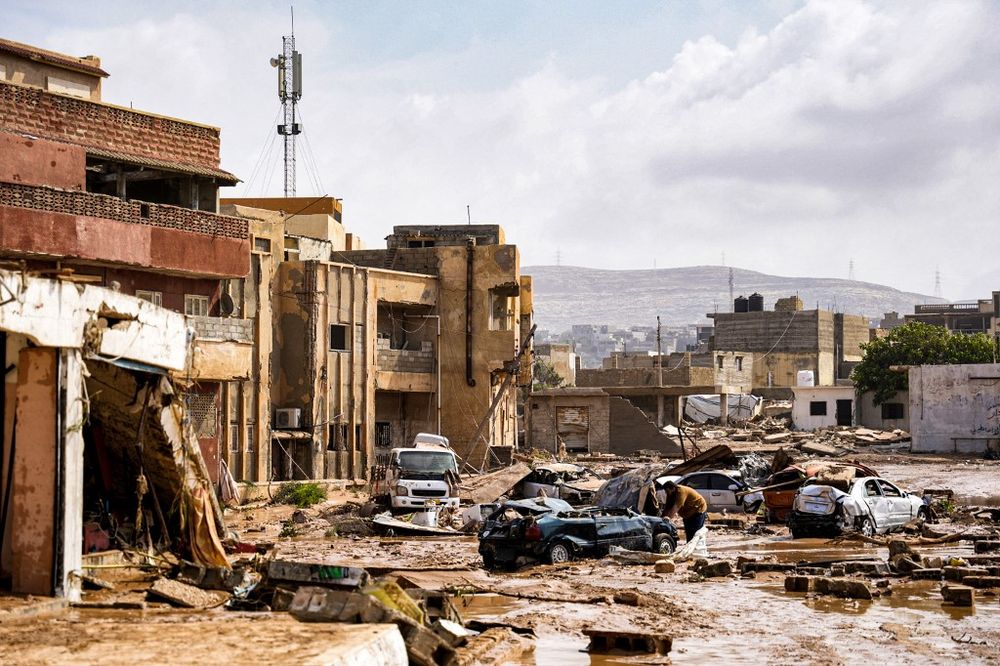 The conflict-ridden country has been devastated by the storm that's been wreaking havoc in the Mediterranean region
Libyan officials said on Tuesday that storm Daniel left thousands dead in its wake, estimating that as many as 10,000 were still missing after eastern Libya was hit on Sunday afternoon.
"Initial estimates indicate that about two thousand people were killed in the city of Derna alone," the Benghazi-based Libyan Health Minister Othman Abdel Jalil said.
Jalil added there are "thousands of missing people as a result of floods and torrents in Derna resulting from the collapse of two water dams."
So far, more than 7,000 families were rescued, following storm Daniel, but the Libyan minister estimated "the number of victims will exceed 10,000 and about 100,000 people missing."
"The floods resulting from the collapse of two dams in Derna led to the death of between 1,800 and 1,900 people, according to preliminary estimates," the emergency response team head Badr al-Din al-Toumi said, while an informed Libyan medical source indicated more than "2,800 people died as a result of the floods."
In addition to Derna, the floods included other cities in eastern Libya, including Benghazi, as well as Bayda, Shahat, and Soussa in the Jabal al Akhdar district.
The head of the International Federation of Red Cross and Red Crescent Societies (IFRC) Dr. Timer Ramadan provided slightly more conservative but still "enormous" estimates during a press briefing on Tuesday.
"We do not have final figures" on the number of deaths, the IFRC official said, stressing that "the number of missing is close to 10,000".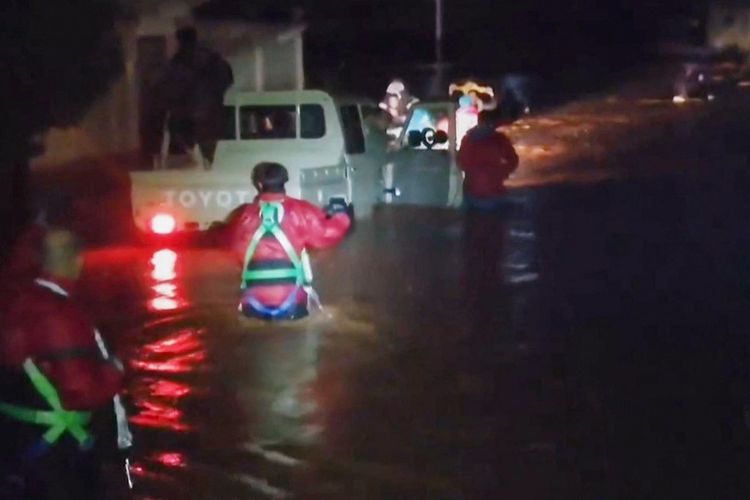 "The humanitarian needs far exceed the capacities of the Libyan Red Crescent and even the capacities of the government," Ramadan stated.
"This is why the government in the east has launched an appeal for international aid and we too will soon launch an emergency appeal," the local IFRC head declared.
"Libya is facing large-scale devastating disaster, efforts are huge but yet challenges and needs are way more beyond what current efforts can do," Ramadan added on X (formerly Twitter).
Described by experts as an "extreme phenomenon in terms of the quantity of water that fell," storm Daniel already caused at least 27 deaths in Greece, Turkey and Bulgaria, and was heading east through Egypt.
This article received 1 comments