Death toll from Libya floods crosses 7,000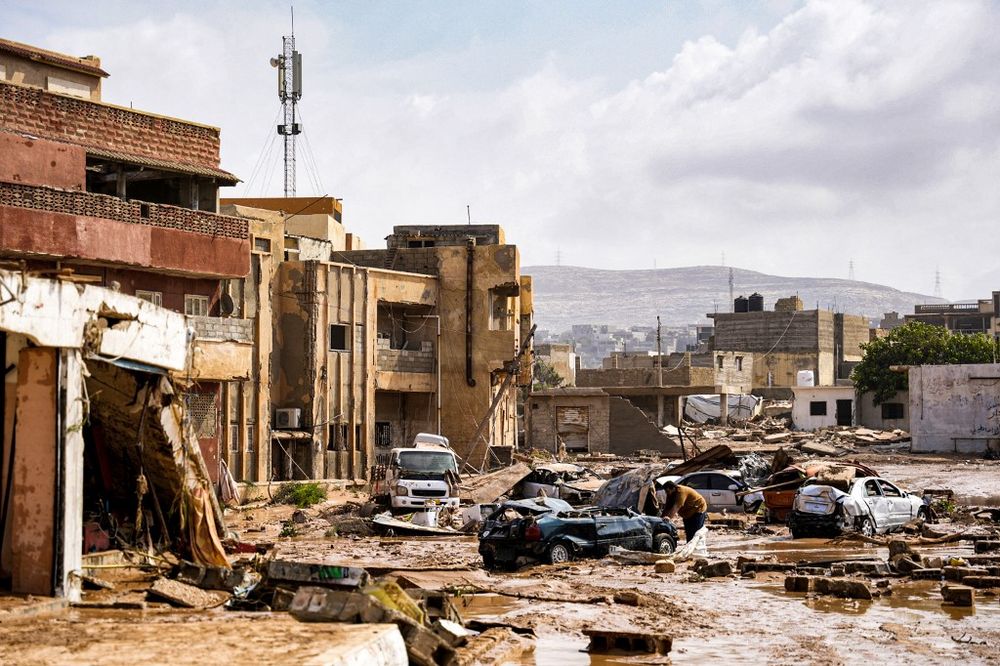 A 'far higher' eventual death toll is feared, Health Ministry says
Over 7,000 people were killed in catastrophic floods that tore through the Libyan city of Derna, the country's Health Ministry said Wednesday, but a far higher death toll is feared with as many as 10 thousand missing.
At least 30,000 Libyans have been left homeless in the eastern city of Derna in devastating flash floods unleashed by Storm Daniel, the International Organization for Migration said Wednesday.
"At least 30,000 individuals displaced in Derna," the UN agency said, adding that thousands more had been left homeless in nearby towns.
Two river dams burst after the storm hit on Sunday afternoon, releasing an enormous surge of water that tore through the Mediterranean coastal city, sweeping away buildings and the people inside them.
"Bodies are everywhere, inside houses, in the streets, at sea. Wherever you go, you find dead men, women, and children," Emad al-Falah, an aid worker, was quoted as saying by the Associated Press. "Entire families were lost."
This article received 0 comments