At least 6 killed in eastern Syria following alleged Israeli strike - report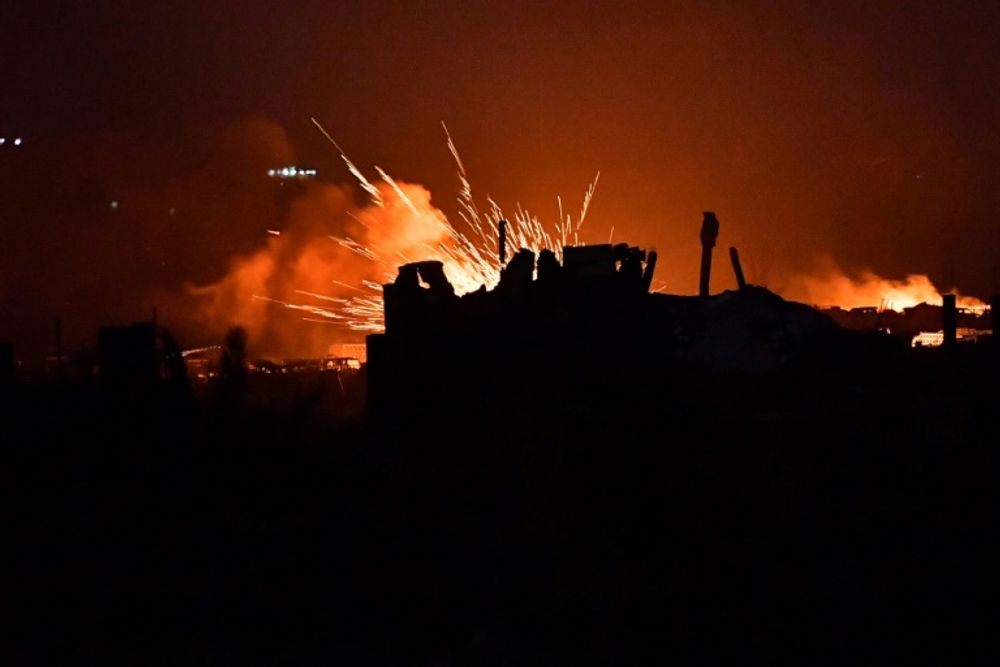 Human Rights group updates six foreign nationals were killed following an airstrike in the Deir Ezzor region, and four Syrian regime troops were wounded
An alleged Israeli air strike killed six foreign nationals in the eastern Deir Ezzor region, Syrian Observatory for Human Rights (SOHR) updated on Tuesday, following an earlier report.
The Syrian Defense Ministry had said in a statement that only two of its soldiers were wounded, however the SOHR report claims it was 4 regime troops.
"The Israeli enemy carried out air strikes on some of our armed forces' positions near the city of Deir Ezzor," leaving "two soldiers wounded," a ministry statement said.
The UK-based SOHR, with many sources in Syria, earlier described the attack as three explosions in areas known to house Iranian-backed militias. It added that it was unclear whether the air strike was launched by Israel or by another force.
Israel rarely comments on attacks in Syria, although security officials have repeatedly stated that Jerusalem will oppose Iranian or Tehran-backed militias deployed in the region.
Militias linked to Iran's Islamic Revolutionary Guards Corps (IRGC) have a heavy presence across Syria, especially around the border with Iraq, and south of the Euphrates in Deir Ezzor province.
Another recent alleged Israeli strike hit an Iranian arms shipment in Syria. Last month, Israel made a rare confirmation that it had targeted Syrian army structures north of the Golan Heights in violation of the 1974 disengagement agreement between the two countries.
This article received 2 comments