Hamas member arrest sparks clashes in Nablus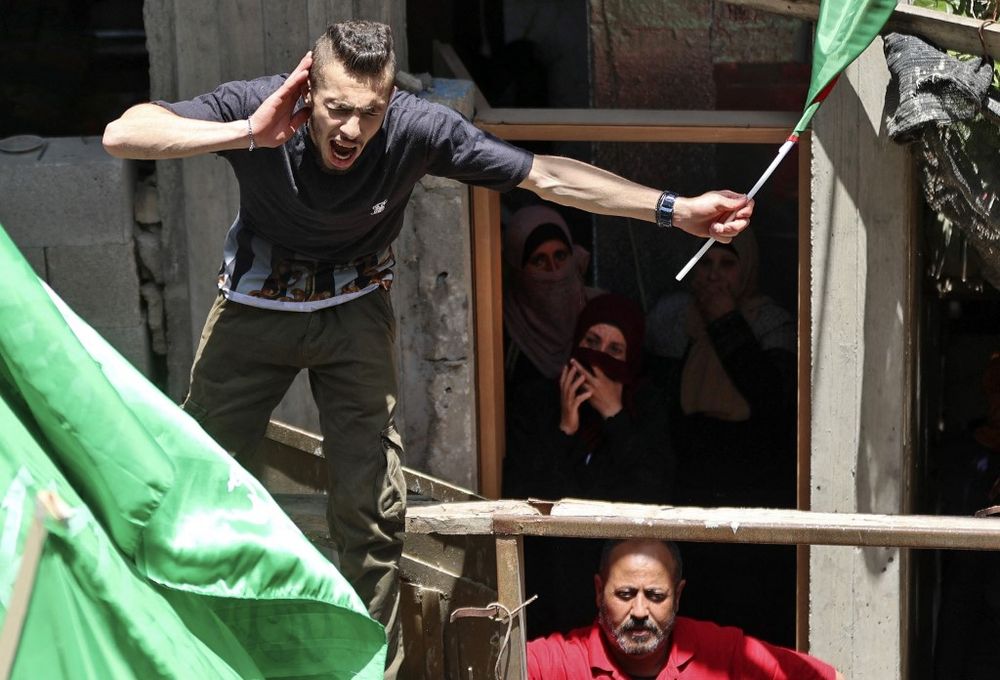 Israeli officials have blasted the Palestinian Authority for its inability to act against terrorists
A member of Palestinian security forces was reportedly killed on Tuesday during clashes with rioters in the West Bank city of Nablus.
At least one other man was killed in clashes Monday night. Firas Yaish, 53, was shot dead during the riots that closed roads in the West Bank city, with unconfirmed video clips on social media showing guns being fired and crowds marching in the streets.
The unrest was sparked by the Palestinian Authority (PA) arresting on Monday night a prominent Hamas member in Nablus, Musab Shtayyeh, as well as two other wanted men.
Shtayyeh was a close associate of Ibrahim al-Nabulsi, according to Ynet, an operative for Hamas' rival Fatah movement who was killed in a West Bank raid last month.
His arrest comes amid a wave of Israeli operations against terrorist operatives in the West Bank, focused largely in the northern cities of Jenin and Nablus.
Middle East correspondent for i24NEWS, Ariel Oseran, reported that PA security forces were placing snipers on the roofs of buildings surrounding the main square in Nablus amid ongoing clashes.
Oseran also shared video on social media showing Palestinians attacking a PA security vehicle and other scenes of unrest in Nablus.
The PA's show of force against radical elements of Palestinian society appears to be a response to Israeli criticism of the ruling body's inability to put a lid on violent attacks perpetrated against Israeli soldiers and civilians.
Israeli security officials and experts have said the operations are necessary because of the PA's waning public support and its shortcomings in combating terrorist organizations in the West Bank.
"Some of the rise in terrorism stems from the Palestinian security mechanisms' helplessness, which leads to a lack of governance in certain areas of Judea and Samaria," Israel Defense Forces Chief of Staff Lieutenant General Aviv Kochavi said in August, referring to the Hebrew name for the West Bank.
This, in turn, leads to "a fertile ground for the growth of terrorism," he said.
Hamas issued a press statement on Tuesday morning, condemning the arrest and demanding Shtayyeh's "immediate release along with all the resistance fighters and political detainees."
"While the enemy continues to carry out killings and arrests, the PA continues security coordination. We, the authority, and the security services are called upon to immediately stop their policy against the resistance fighters," the statement said.
Leader of the Islamic Jihad movement Khader Habib said that the Palestinian Authority wants "to repeat Antoine's (Lahad) attempt to unify South Lebanon, which was a sword hanging over the neck of the resistance and the Lebanese people when he served the Zionist enemy."
This article received 0 comments