PIJ chief: Commanders killed in Israeli op 'immediately replaced'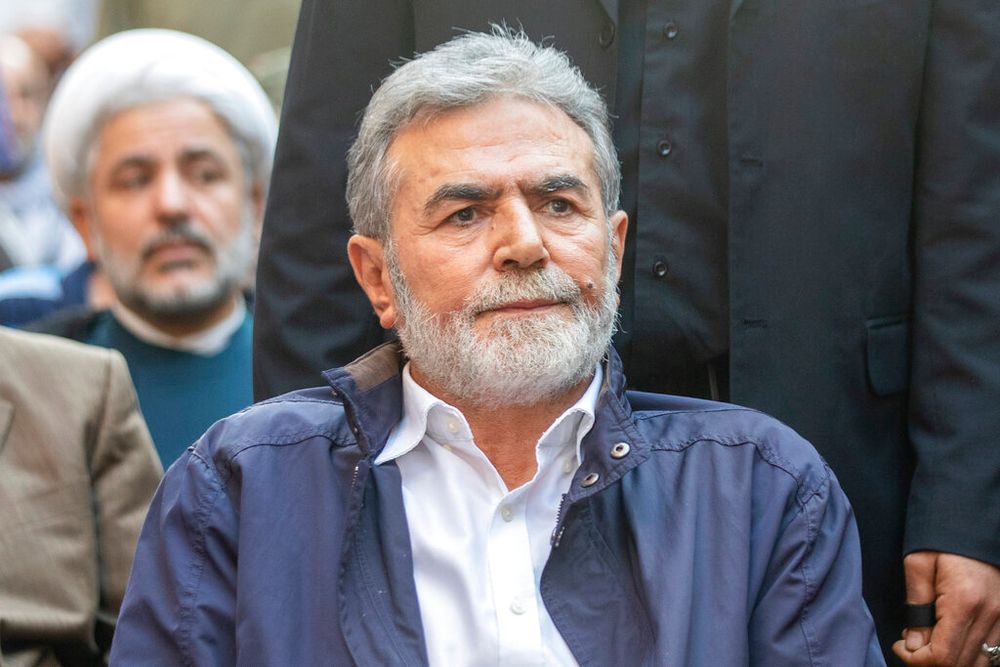 By the end of the Israeli military's Operation 'Shield and Arrow,' six PIJ commanders were targeted and killed in rocket strikes
Ziad al-Nakhalah, the secretary-general of the Gaza-based Palestinian Islamic Jihad (PIJ) terror group, recalled the latest armed escalation with Israel in a Tuesday interview, saying the senior members killed were "immediately replaced."
By the end of the Israeli military's Operation "Shield and Arrow" earlier this month, six PIJ commanders were targeted and eliminated in rocket strikes. Those killed included Khalil Bahitini, commander of operations and of northern Gaza; Tarek Ezz a-Din, responsible for directing PIJ operations in the enclave; and Jihad Ghanam, secretary of the Jihad Military Council.
Speaking to the Al-Hiya Washington newspaper, al-Nakhalah amounted their deaths to negligence.
"All the executives who were eliminated walked around with a cell phone," he said.
"The enemy did not penetrate our ranks and our seniors were not eliminated due to the special capabilities of the enemy. Our men simply did not follow the safety procedures. The cell phone is like a 'mobile spy'."
He went on to urge that their deaths did not "create confusion in the ranks of command and the organizational structure, since they were immediately replaced by their deputies."
The terrorist leader also responded to Israeli Prime Minister Benjamin Netanyahu's warning about his military's capability to harm PIJ activities outside of Gaza. In a cabinet meeting following a ceasefire that ended the five-day conflict, Netanyahu said, "Israel's enemies – in Gaza and far beyond – know that even if they try to hide, we are able to reach them at any time."
In response, al-Nakhalah claimed that his organization was able to "bomb the Israeli capital and cities from other planes."
This article received 1 comments