Palestinian terrorist groups Hamas, PFLP call for a new intifada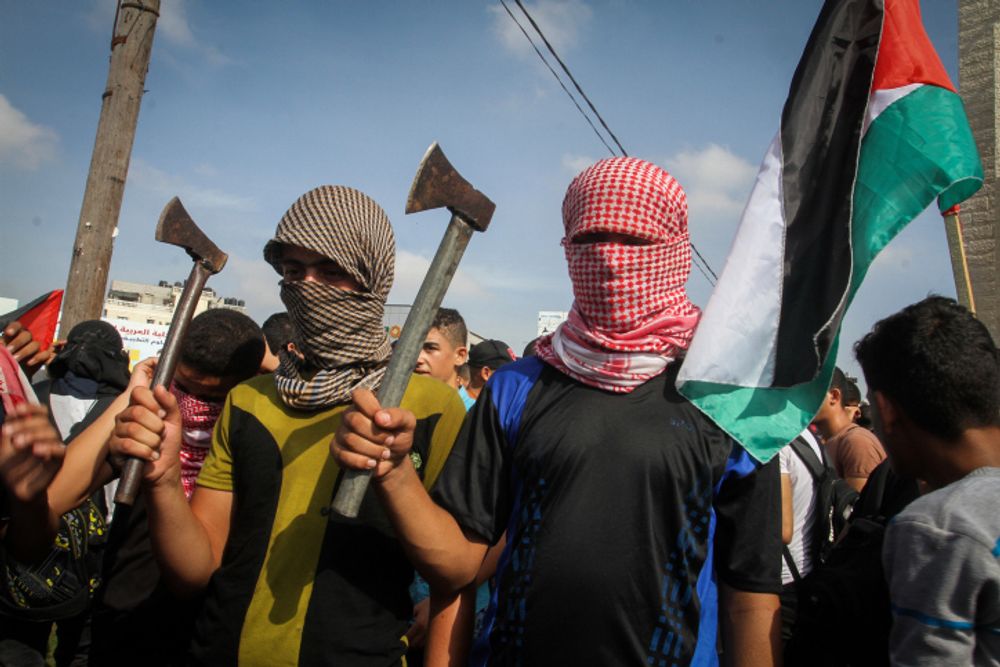 The statement comes amid heightened security tensions and a steady stream of intelligence reports regarding planned terror attack against Israelis
Deputy head of the Hamas political wing Saleh al-Arouri and deputy secretary general of the Popular Front for the Liberation of Palestine (PFLP) Jamil Mazhar called on Palestinians to resume the intifada against Israel. "The Palestinian Authority must return to the intifada to achieve national unity and resolve the Palestinian question on national and democratic grounds," they said at a meeting in Beirut on Saturday.
The statement comes amid heightened security tensions in the Palestinian territories and a steady stream of intelligence reports regarding planned terrorist attacks against Israelis.
The two terror operatives also discussed the situation in a restive Palestinian refugee camp in Lebanon. At least 17 people have been killed and around 100 wounded in the fighting in Ain al-Helweh refugee camp, on the outskirts of the port city of Sidon. Both Hamas and PFLP said they supported all the measures that would stabilize the situation.
They further stressed that weapons should not be used to resolve internal conflicts in the refugee camps and expressed their desire to maintain peace with Lebanese citizens and authorities, particularly in the Sidon region and southern Lebanon. Lebanon.
Both Palestinian officials also called to ramp up the armed struggle against Israel. The statement comes several weeks after al-Arouri threatened Israel with regional war, vowing that any military action undertaken by Israel could result in "a resounding defeat and complete withdrawal from the West Bank."
Of the two, al-Arouri in particular is a well-known terrorist linked to several high-profile attacks against Israeli targets.
This article received 0 comments