IDF drone strike eliminates terror cell in Jenin in rare daytime operation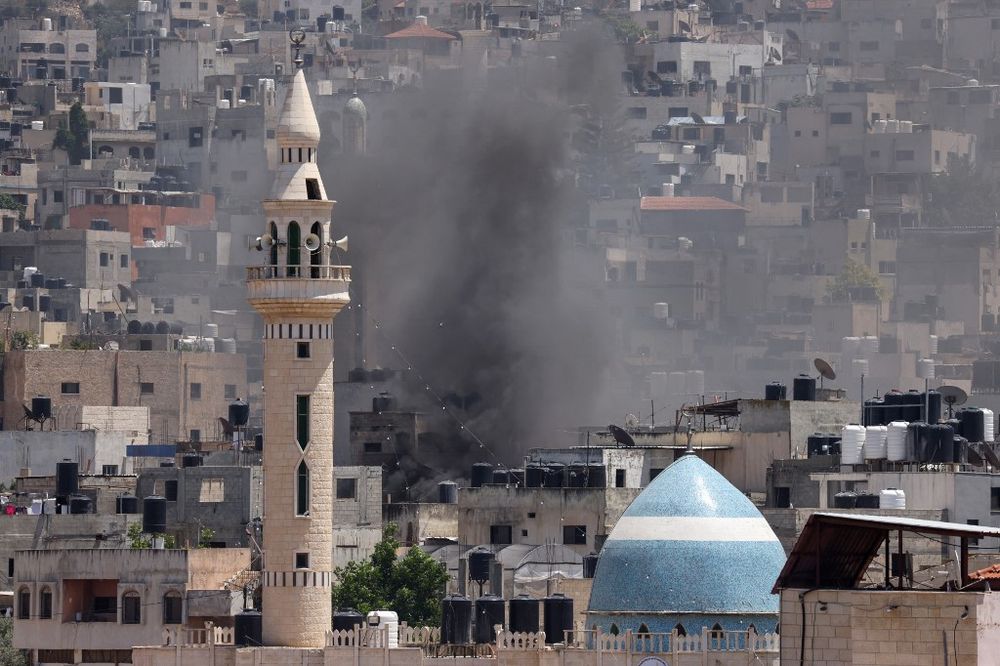 At least five Hamas and Palestinian Islamic Jihad terrorists, including a senior operative were killed in the IDF drone strike
The Israeli Defense Forces (IDF) eliminated a terror cell in Jenin on Thursday in rare daytime operation.
At least 8 Hamas and Palestinian Islamic Jihad terrorists, including a senior operative, were killed in the IDF drone strike.
The operation was conducted in a rare daylight move by the IDF, which has regularly conducted overnight raids in the past year to combat growing terrorist operations in the city.
This is a developing story
This article received 0 comments