Qatar spied on top Swiss prosecutor probing FIFA – report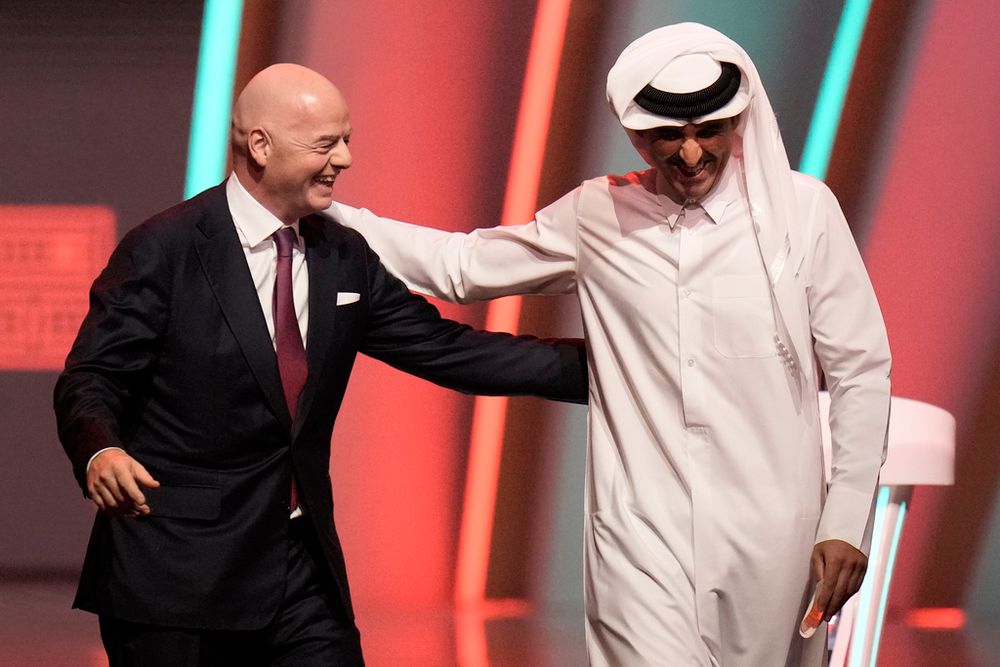 'Reputable' media should 'verify the authenticity of such groundless allegations before contributing to the spread of disinformation'
Qatar reportedly spied on a 2017 meeting between a former Swiss attorney general and FIFA chief Gianni Infantino, according to a report Sunday, amid fears the Gulf state could be stripped of hosting last year's World Cup.
Doha rejected the allegations, saying they were part of "smear campaigns" by European media. But according to the Swiss NZZ am Sonntag weekly, an intelligence operation recorded the meeting in a luxury hotel between Switzerland's top prosecutor at the time, Michael Lauber, and Infantino.
The newspaper stated that a probe lasting several months revealed that the June 16 meeting was secretly recorded, citing official documents and quoting other sources.
Lauber's office was at the time investigating massive corruption allegations within world soccer, including alleged irregularities in the vote to give Qatar the 2022 World Cup. He was forced to step down, though, after it was revealed that he had met with Infantino three times.
The 2017 encounter was at Hotel Schweizerhof, which is run by Qatari owners, in a conference room in the same corridor as the Qatari embassy, NZZ noted. It added that Qatar sought to sway international opinion amid fears it risked losing the right to host the soccer tournament over allegations of corruption and human rights abuses.
Sources reportedly told NZZ that the goal of the espionage operation was to gather incriminating material that could be used to pressure Lauber.
The Qatari government said it could take legal action over the accusation, which it said was "another attempt to spread false information about Qatar and damage its reputation."
"Reputable" media should "verify the authenticity of such groundless allegations before contributing to the spread of disinformation," it added.
This article received 0 comments