Israeli windsurfers barred from competing in Oman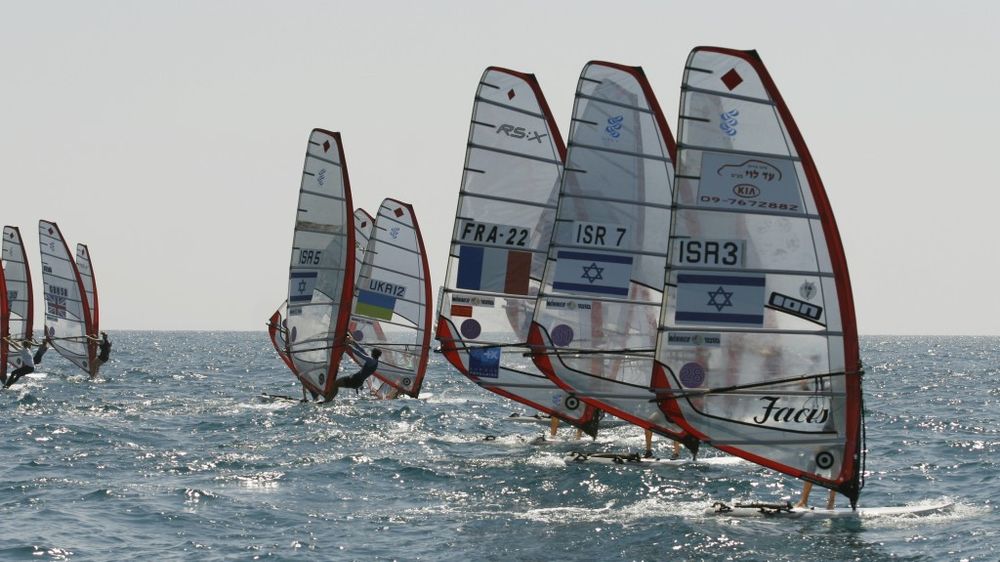 Championships were expected to be crucial event to determine who would represent Israel at 2016 Rio Olympics
Israel's national windsurfing team has been barred from traveling to Oman by Israel's internal security service, the Shin Bet, over security concerns, Israel's Ynet news site reported Wednesday.
According to Ynet, while the team had successfully obtained visas to Oman after initially having problems, the Culture and Sports Ministry eventually decided against it.
An official with the Shin Bet said that "the Shin Bet invested great effort in trying to coordinate appropriate security arrangements" with Oman, adding that "as these efforts did not succeed ... the Shin Bet was compelled to invoke the authority accorded it by the government of Israel and bar the delegation from departing to its destination."
Israeli Sailing Association Chairperson Gili Amir told Ynet following the decision that "it's unthinkable that our top athletes, who will potentially represent Israel in the Olympic Games in Rio and are some of the world's best, will be absent from the world championships and won't participate in the most important competition of the year. The Israelis' non-participation severely harms the sport in my mind, and could set precedents."
"We made every effort so that the Israeli national team would go to the world Championships. We made sure to inform all parties in advance. We're very close to the moment of truth, and I hope that there will be an immediate discussion of the matter, and that a solution which allows the Israeli delegation to go to Oman will be found," he added.
Israel took the gold medal in windsurfing at the 2004 Summer Olympics the championships in Oman were expected to be a crucial event for determining who would represent Israel at the 2016 Rio Olympics.
Read more: Abu Dhabi refuses visas to Israeli athletes
This article received 0 comments