Futuristic hospital inaugurated in Bahrain in cooperation with Israeli center Sheba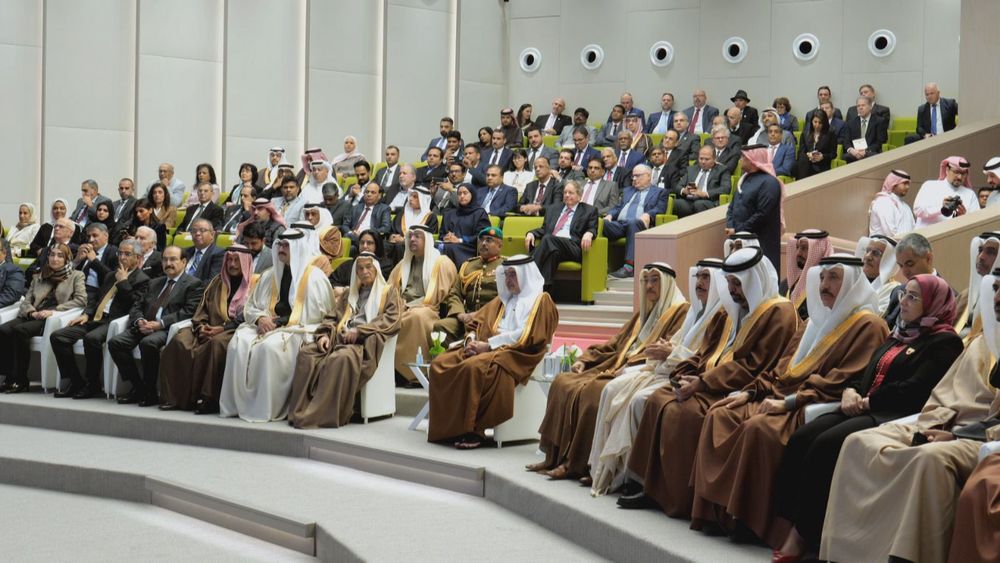 'Collaboration with Sheba Medical Center makes the hospital a center of innovation'
The futuristic King Hamad American Mission Hospital (KHAMH) was inaugurated in Manama, Bahrain.
Israel's Sheba Medical Center will play an active role in this hospital, as it will be the first facility to inject ARC (Accelerate, Redesign, Collaborate) medical innovations into KHAMH, enabling doctors to deliver the most advanced care in the region to patients. Israel and Bahrain normalized diplomatic relations in September 2020 by signing the Abraham Accords and have since been developing partnerships in many areas.
Crown Prince and Prime Minister Salman bin Hamad bin Issa Al Khalifa stressed the importance of the health sector and its key role in the overall development of the kingdom. He also noted that the newly established KHAMH is an extension of the longstanding partnership between Bahrain and the United States, and recalled the over 120-year legacy of the American Mission Hospital (AMH) as one of the first hospitals in the region. It opened in the Kingdom of Bahrain on January 26, 1903, which coincided with the opening date of KHAMH last week.
Salman bin Hamad bin Issa Al Khalifa commended AMH's efforts to expand accessibility and advance medical services available to citizens and residents. These efforts have contributed to improving the efficiency of the health care sector in Bahrain and to achieving the development goals of the kingdom.
"This is a futuristic smart hospital, with technologies to create a holistic healing environment that extends beyond the four walls of the hospital," said Dr. George Cheriyan, Chief Executive Officer and Physician head of the establishment.
"The KHAMH is built on the idea of ​​well-being and preservation of health. Natural elements such as light and greenery have been integrated to improve the environment of the patients and facilitate the healing."
The hospital will become fully operational in March 2023. It will have 125 beds, with a wing dedicated to women and children, and another dedicated to medical and surgical specialties. Its state-of-the-art hybrid operating rooms with intensive care units, day surgery units, 20-bed dialysis unit, laboratory and imaging center are equipped to help patients who need to receive emergency care," said Dr. Cheriyan.
"The collaboration with Sheba Medical Center makes the hospital a center of innovation, which will bring world-class medical research and technology to Bahrain to enable young people and Bahraini entrepreneurs to take advantage of innovation opportunities in health."
"We are honored to have been chosen by KHAMH and Dr. Cheriyan to bring groundbreaking medical technologies to this incredible facility. We share Salman bin Hamad bin Issa Al Khalifa and Dr. Cheriyan's vision to improve health sectors, private and governmental healthcare facilities in Bahrain, where we can offer hope without borders to the citizens of the Kingdom of Bahrain and the GCC region as a whole," concluded Yoel Har-Even, Director of Sheba Global, the international division of the medical center Sheba.
This article received 0 comments